Narcissists, Artificial Intelligence, Movies, Dreams, The After Life – Are Narcissists and Psychopaths Human Souls?
This post started out as an investigation into whether narcissists and psychopaths are actually human Souls, but as usual various additional patterns and correlations were very evident.
I hope to connect some dots in this article. The sections are all connected in ways you may not yet realise. This is probably my longest post – with regards to text – but I naturally analyse, correlate and see patterns and connections… and I have to point them out.
Sections:
Narcissistic Personality Disorder
narcissists and psychopaths (differences)
empathy
the cause / 'false self' theory
are narcissists and psychopaths human Souls?
Artificial Intelligence
narcissism and A.I (self aware greater narcissists)
Gnostics and Archons
collective narcissism
list of narcissists characteristics and behaviours
A.I in movies and TV series
Dreams
what are they really?
do they help or hinder?
out of body experiences
The After Life 'Realm'
what is this 'realm'? NDEs
perplexing anomalies
past lives
should you go into the light?
Concluding Thoughts
Additional Information
summaries, quotations, videos and links
---
Narcissistic Personality Disorder
To understand this New World Order agenda, and the people behind it, it is very useful to learn about Narcissistic Personality Disorder (NPD). Those of us who are knowledgeable know that psychopaths and narcissists run our nations, and the world. However, from many Truthers you will hear – 'This world is run by psychopaths', without mentioning narcissists. Narcissists are more common and play a very significant role in the control and subversion of humanity – perhaps a greater role. The world is ruled by a network of narcissists and psychopaths.
(Note: Sociopaths obviously have a good deal in common with both narcissists and psychopaths – for example, they also lack empathy, love and remorse. People with Borderline Personality Disorder also have some similarities – they have great difficulty in dealing with and understanding emotions – and they, like the narcissists and psychopaths, have an identity disturbance / an unstable sense of self. But these two 'disorders' are not the focus of this post)
At the very least my aim is to help people become conscious that there are people all around them without empathy – so that people are assessing individuals – and not just assessing what they say to you, but watching their mannerisms / subtleties, and how they treat others when no one else is watching. Most people are very naïve and do not realise how prevalent narcissists are – as many narcissists are covert narcissists. Narcissists can also mimic human empathy and love – but if you're conscious you can see, and feel, that there is no warmth or authenticity behind their words and actions… You have to be identifying these people with NPD, and learn how to not be subverted by them. But I am also going to go much deeper in this post and will consider the wider implications and the metaphysics related to this topic.
The term 'narcissist' is not a term I like. It gives the impression that a narcissist – someone with NPD – is merely someone in love with themselves, just someone who is vain and somewhat selfish. Though the grandiose narcissists do display this 'being in love with themselves' trait a lot, this 'narcissist' term most certainly does not fully allude to what they are… We not only have grandiose narcissists, but also the very significant covert / vulnerable narcissists – who are more difficult to uncover – which makes the topic even more complex. If you have lived with a narcissist you know it involves SO much more than them just being vain or self indulgent!
When I use the term 'narcissist' in the article I am referring to people with NPD (Narcissist Personality Disorder) – not that I believe these people have 'personality disorders' as such – it is deeper than that – but I will use this term, as well as NPD. There are apparently nine key traits used in the world of psychology to identify a narcissist, and you have to have shown at least five of them to be diagnosed as having Narcissistic Personality Disorder – but the most important one for me is having no empathy.
Most people who are merely going through a phase of being selfish, and or vain, will be a product of the society they now live in – which the psychopaths and narcissists have created. The thing that really sets the people who have learnt to be vain or selfish apart from people with NPD – is that the narcissists have no empathy or humility. The people who have empathy and humility can come back from their self indulgent destructive behavioural patterns, but true narcissists (NPD) cannot. Psychopaths also have no empathy and like the narcissist they cannot ever recover or 'heal'.
You can see many content creators on YouTube calling out these self absorbed, 'selfie taking' people on instagram and other social media outlets, as narcissists – but some of these people still have empathy and can recover from their dysfunctional behaviour, if they gain some self awareness – so they would not necessarily be classed as having NPD.
The most dangerous narcissists (those with actual NPD) are those with power – and if we are looking at politicians and other supposed figures of authority they are often covert narcissists (some psychopaths as well) – they pretend they are benevolent people who want to help, but they are very manipulative people with NPD – and they are mainly following the orders that come from unseen psychopaths.
Main differences between psychopaths and narcissists:
Psychopaths are very goal orientated. They are more methodical and focused on achieving their goals – power, control and some sense pleasure. Perhaps key though, is that psychopaths do not require or desire attention like a narcissist does. Narcissists need, and rely on, narcissistic supply. The vast majority of narcissists also have poor impulse control, whereas a psychopath is much more in control. It is extremely hard to manipulate a psychopath, whereas a narcissist with their need for attention, reactions, reflections and validation – and poor impulse control – can be manipulated by psychopaths. Forget your Hollywood notion of what a psychopath is – that is a form of misdirection. The psychopath killers you see in Hollywood movies are incredibly rare. The vast majority of psychopaths incessantly seek power and control, and do not advertise their actions – they are secretive and very covert… and they are good actors. They methodically plan and covertly manipulate to achieve their goals.
Empathy:
As mentioned previously, the key aspect about people with NPD is that they have no empathy. This is what allows them to do what they do.
A small addition April 2022: I recently saw a well-known self-confessed narcissist online (a man quoted below in this article) contradict himself and say in one of his recent videos that narcissists do have empathy, when he clearly says that they only have 'cold empathy' in his writings and previous videos (quoted below). So I have added a few paragraphs to this section on empathy.
'Cold empathy' is not empathy! Only a narcissist or psychopath could think studying people / carefully watching them, scanning them, analysing their actions and reactions, so as to interpret their behaviours with more accuracy, is empathy.
A Definition of empathy:
"The action of understanding, being aware of, being sensitive to, and vicariously experiencing the feelings, thoughts, and experience of another of either the past or present without having the feelings, thoughts, and experience fully communicated in an objectively explicit manner" – Merriam Webster
That is one of the better definitions of empathy, but still does not fully communicate what it is.
Why do I sometimes feel like crying when I see someone else is upset or in pain? Why do I feel happy when I see other people that I know and care about are happy? Why do I know and feel that there is something wrong with someone even when nothing is expressed by them?
Why do I feel this connection to other humans? This connection that happens so naturally without me having to think about it? Why do I so easily and implicitly understand, know and sense how others are feeling? Why do I sometimes feel what they are feeling in my body? Why does my body sometimes create the same feelings and emotions?
Again, scanning and studying people and then understanding through analysis what they may be feeling a certain emotion is not empathy. This shows this person is a narcissist, as this cannot be called empathy.
Narcissists and psychopaths won't know what empathy really is, as it is a heart connection that is beyond 'scanning or analysis' – it involves love and a metaphysical connection beyond our current understanding. Empathy is a human phenomenon and narcissists, and psychopaths are not human Souls, so they will never understand it. Narcissists do not have this natural feeling of love and connection to others. They just do their best to mimic humans – and some of them are very good at it. Some are very good at faking empathy.
Note: Too much empathising is unhealthy. A certain level of detachment is also very important. Fully empathising with everyone is not good for you at all, and is not necessary.
If you have no empathy can you be called human? It is the very essence of being human. You often hear people say, when someone performs a compassionate and generous deed, that they have 'shown their humanity'.
As human Souls, empathy is our fail safe. It brings us back into balance if we ever stray from being human, and if we have become dysfunctional – with regards to benefiting our family, community and race.
We get this dictionary definition for a narcissist on-line: "A person who has an excessive interest in or admiration of themselves". This is a terrible definition. We need a new term for narcissists (People with NDP), which alludes to their lack of empathy, deceitfulness, need for attention / reactions and their core delusions of being perfect, all knowing and beyond criticism… as well as something that alludes to other aspects of their 3 prime aims, which are discussed later in the article.
Although it may not seem like this to you right know, as we are cut off from the rest of the galaxy and universe, but humans are cosmic beings. Humans are supposed to explore the cosmos. For humans to survive in the cosmos you need to build communities – united communities full of people working together. This is where you get safety and progress. Without empathy you have no feeling of connection to others, and you do not experience love. Someone without empathy will always be destructive to a community, as they are unable to consider the greater good of the people, will view others with disdain, and only think of themselves. They will always be destructive to families, communities and civilisations.
These narcissists and psychopaths are not compatible with human Souls. On a planet like ours, they have a huge 'advantage' when they have no empathy. For example, when it comes to business endeavours and politics it is an extreme advantage. People with no empathy, no compassion, no morals, no remorse and no ethics competing against naïve, trusting, moral, empathetic, honest, considerate and generous human Souls. Human Souls who want to build fair, sociable, interactive communities in balance with nature, based on trust. We human Souls never stood a chance, our only hope was becoming conscious and wise enough to see their manipulations, agendas and power plays.
This planet seems to be experiencing an epidemic of NPD – in that there are more and more narcissists all the time it seems – or maybe it is because people are now conscious enough to notice them? The 'elite' narcissists and psychopaths – with the power they have gained – have created a more selfish, self-indulgent, egotistical society – as not only does this mean people can be controlled and civilisations subverted, but it also means that these people fit in more readily and do not look so out of place in our society.
If you read the comments under the many YouTube videos on narcissism you will see how many people have to deal with them, or have previously dealt with people with NPD. There are a great many people around without any empathy – which should be very concerning for human Souls. But conversely so many co-dependants are waking up to it, becoming conscious of what is occurring, and healing themselves, and exposing these narcissists and their destructive activities.

Personal Experience:
I have had some experiences with narcissists. If you are becoming conscious, self aware, confident, setting personal boundaries and telling Truths the narcissists can really come for you with their manipulations. This is just what the 'Powers That Be' don't want – they don't want conscious, self-aware, confident, Truth telling humans with boundaries. It can really feel like narcissists are the unknowing workers for the 'Powers That Be' and the 'New World Order'. You will be going along just fine and then some drama will be created by them… and it can be hard not to get sucked into it. Sometimes it is almost feels like they are being influenced by something else. You need high levels of consciousness, self-awareness and self-discipline to not get dragged into the dramas they create.
If you haven't seen and experienced a narcissist first hand – when they expose themselves for what they really are – then you may not understand how shocking they are to human Souls. It truly is an eye opener and it will shake you out of your naivete. Perhaps listening to other peoples stories on YouTube might give you a feel for what they can be like.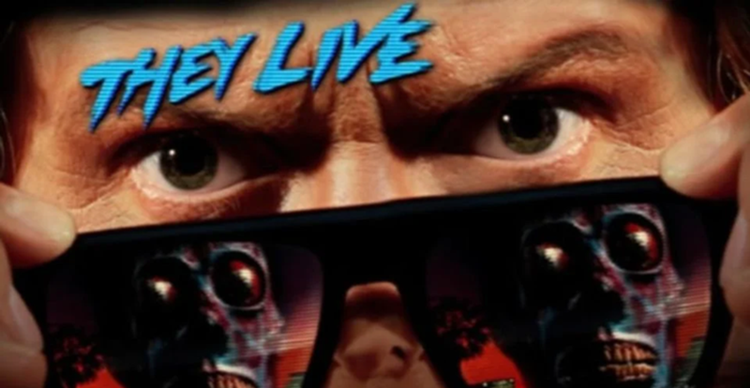 The 'cause' of Narcissistic Personality Disorder (NPD):
The cause of NPD is said to be poor parenting by a narcissist in the early years of the child's life. I have seen and heard some say it occurs between 0-4 and some 0-6. It is said to be from a parent not allowing the child to gain its own sense of self – through indulging the child and not having the correct boundaries – or from psychological or physical abuse that makes the child feel inferior, not valued or traumatised. This apparently causes the child to develop this god like 'false self' and to repress all their empathy.
Narcissists believe, at their core, that they are god like, perfect beings that are entitled to everything and not allowed to be criticised (They are not necessarily conscious of these beliefs, but these feelings are at the core of their being). This 'false self' theory suggests that the small child decides to repress all empathy and create this idea that they are truly special, god like, beyond criticism and above all other humans. So as to protect themselves, and so they don't have to feel certain negative or painful emotions again. I do not believe in this 'false self' theory. And remember, it is just a theory – though many online psychologists talk about it as though it is proven fact – when it is most certainly not. You can look at these psychologists online, particularly on YouTube, scrabbling around for reasons as to why some children become narcissists and some become codependents, with their empathy still very much intact – they have not got an answer… and they never talk about the Soul.
"One definition of a codependent is someone who feels responsible for other people's feelings, problems, and behaviours to the exclusion of themselves. While this isn't the only definition, codependents are, in general, willing to sacrifice their own emotional, mental, and physical wellbeing (and even safety) in order to sustain their relationships and take care of their partners and family members." —https://www.psychologytoday.com/us/blog/toxic-relationships/201902/escaping-the-codependent-narcissist-trap
"Codependency is a learned behaviour in which a person enters a relationship with another person and becomes emotionally dependent on him or her. Codependent people maintain an exaggerated sense of responsibility toward the other people in their relationships. They tend to do more than their share in their relationships and are hurt when they do not get recognition for it. Codependents confuse caretaking and sacrifice with loyalty and love." — https://crossroadsprograms2013.com/2014/02/10/the-destructive-attraction-between-codependents-and-narcissists/
Main reasons why I do not believe in the 'false self' theory:
Many children when raised by a narcissist parent do not become a narcissist, but become a co-dependent with their empathy very much still in tact – and they do not feel they are god like and perfect and beyond criticism.
Some people 'become' a narcissist without any obvious abuse and just mild poor parenting (Though they will very likely have a parent that is a narcissist, there was no overt / obvious abuse)
To believe that you are a perfect, god like, omniscient being that is beyond criticism and to eliminate all empathy and love is a very extreme reaction.
Empathy and love are the very emotions you need to recover, heal and to get through any abuse or trauma.
Without empathy and humility you cannot grow and evolve as a Soul and you are also very dangerous to other human beings.
Narcissists cannot recover or heal, and narcissism is the all pervading essence of their being.
Psychopaths are said to be born without empathy so why can't this be the case for narcissists?
A narcissists and psychopaths inner experiences / inner world – how they experience themselves – is so very different to regular humans.
And… Who is making this 'decision' to create this so-called 'false-self'?

My explanations of these points:
Empathy is what enables people to recover from trauma. When people hit rock bottom, or have been traumatised, it is their love and empathy – which resides within them – that pulls them through… it is their inspiration. When you have no empathy, you not only have no empathy for others, but you also have no empathy or compassion for yourself. Why would a Soul decide to to get rid of the very emotion they need the most? And lets be clear, when we are talking about this child creating this 'false self' – it would be the subconscious doing this, and subconscious is really another word for the Soul – or a more knowing part of your being, especially when you are a child and your Soul is not fully conscious in the body. A small child does not have the capability to consciously create this 'false self' character.
Humans have empathy and love, and with this empathy and love comes humility. Narcissists have no real humility. Humility is essential to being human. Without humility True growth is not possible. To recognise ones weaknesses is crucial for the growth of human civilisations. How can a Soul grow, learn and truly improve themselves without humility? Without ever recognising their faults? It is very difficult to do this without humility. Trauma and struggle is a huge catalyst for growth and higher levels of consciousness to a human Soul, but this is not necessarily so for a narcissist. Again, it seems absurd to me for a human Soul to eliminate their empathy – to eliminate what makes them human – can a human Souls even do this? I don't think so.
Narcissists certainly do not like feelings. They will usually not allow themselves to feel them. They will not even acknowledge them most of the time. It seems like they have a phobia of them. You cannot heal without getting in touch with your feelings – allowing yourself to really feel them, so the energy connected to the feelings moves through you and can be released, so that they are not being held in the body… and then when you are not afraid of them you can understand what they are telling you. The narcissist does not empathise with other peoples feelings, and holds them in contempt and can ridicule them. Feelings and emotions are what make us human, they are essential for us to make sense of the world and to build healthy communities and civilisations – they are apparently being 'rejected' by the narcissist – or we could say that they have a profound aversion to them.
A co-dependent enabler has kept their empathy in tact when raised by a narcissist. I believe the young human child senses and intuits there is something wrong with the parent and offers them love, tries to make them happy, does all they can to please them. This leads to a dysfunction in the child as nothing they can do will make this parent happy – it becomes an ingrained behavioural pattern and their role, and they become a people pleasing co-dependent that enables and reinforces narcissists behaviours. Some say it is also a survival mechanism. But we cannot underestimate a human child's desire to please their parent, make them happy and to receive love from them.
Humans are also energetic beings, we communicate on other levels as well. I don't think we can underestimate the impact it has on a small child when the parent does not love them. And on the surface the narcissist parent may mimic human behaviours well, and carry out certain regular parental tasks for the child, but if the parent has no empathy and therefore does not experience love like a human – and does not emit the energy and warmth of love like a human, then this is communicated to the child on some level. Even if the feeling of resentment or indifference is not overtly expressed it will still absolutely be felt by the child. Which then leads to the human child becoming a codependent, as they continually pursue this love that is never forthcoming.
The key point is that some children 'become' narcissists and some become co-dependents when raised by a narcissist. Some children maintain their empathy and some apparently 'lose' all empathy and create this delusional – 'false self'. I have found no good explanations for these different reactions. We are often talking about children raised in the same households – the same parents – the same age or similar ages – very similar treatment. I have seen this occur for myself with my own eyes. Why are these Souls reacting so differently to the family dynamics? Could it be that a human Soul becomes a co-dependant when raised by a narcissist… and that the narcissist is not actually a human Soul?
Psychopaths are said to be born without their empathy as they can have parents that are not narcissists or psychopaths, and can receive good enough parenting from empathic parents and still be a psychopath. Apparently parenting makes no difference to them. They can simply have no empathy and desire power and control and have this extreme sense of entitlement. If psychopaths can be born without empathy then this could also be the case for narcissists.
There is the question as to why narcissists nearly always seem to have come from a parent with narcissism. We cannot know for sure, but I feel there is a reason behind this that comes from other realms. We know almost nothing about the incarnation process, and if non-human intelligences can incarnate into families if they want to. For example: If you want to amplify the 'persons' inherent narcissism, have them incarnate into a narcissistic household…. and also if you want to subvert a positive powerful human Soul, that has the potential to have a positive impact on the planet, then perhaps you surround them with narcissists. Could tactics like this be occurring? Could non-human intelligences be targeting specific bloodlines? Incarnating into certain bloodlines? We don't know. We have so little metaphysical knowledge on this planet and hardly any access to the other realms / dimensions connected to Earth. (Realms and dimensions mentioned by the Gnostics, Druids and some ancient Buddhist Monks)
There is no extensive study looking at the make up of parents and how often they produce narcissists. All information is anecdotal. HG Tudor says that he knows of an empath couple that had a narcissist child – and in this same comment section on his website someone else shares information about how two empaths in her family had a narcissist child. So it looks like narcissists do not always come from a narcissist parent. It just appears to be much more common. If two empaths can raise, or have, a narcissist then it would suggest that the individual can already be a narcissist… with being raised by a narcissist and poor parenting not being the 'cause'.
It seems like such a huge flaw in the human species. You have poor parenting as a child and then you eliminate or discard all your empathy and develop your own religion about you being a god-like being that is beyond criticism and entitled to everything…. and now – for some reason – you have to continuously get attention and collect reflections to feel like you exist!
It just does not make sense. If this creation of a 'false-self' is what is happening it would be such a massive flaw in the human species. The human species would certainly not get past the 'gods' quality control department (If there was such a thing).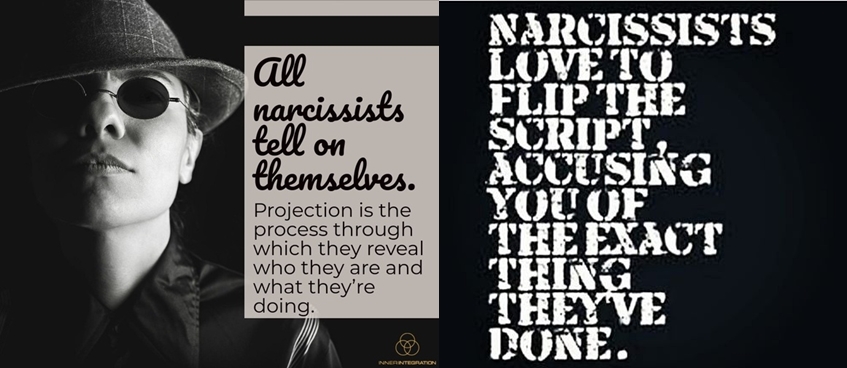 Are narcissists Human?
On YouTube there are many therapists, psychologists or experiencers of narcissistic abuse creating videos on narcissism. If you look in the comments sections, you will see many people talking about their experiences. A very common occurrence is people saying phrases like this when describing narcissists:
'These people are not human.'
'They are soulless.'
'They are demons in human form.'
'They are an alien species.'
'They are the devil incarnate.'
… and other variations.
Here are two examples I took from two different YouTube comment sections:
"I LIKE when you say, "As your HUMANITY shows up, they have a problem". Which leads me to believe they're, demons. Completely, inhumane."
"Does anyone else feel like these people are NPCs (non playable characters)? It seems so weird to me that they act almost universally the same, have no self awareness, refuse to acknowledge the damage they do, continue to act according to what seems like a program installed into their hard drive… are they even human?"
(NPCs are non playable characters in video games)
So my theory, that they are not human Souls, is not new. I have seen these types of phrases a great many times.
Apparently humans can sense a narcissist in the room, even if they have not interacted with them and have not been told anything about them. They energetically sense something and feel uncomfortable when in the presence of one. I have not seen the actual study of this but a professor on YouTube mentioned that this was the case. I can believe this. I can often feel their presence. I am conscious of feeling uncomfortable around them – If you are conscious you can feel it. There is zero warmth coming from them. They may smile but there is no human warmth or connection.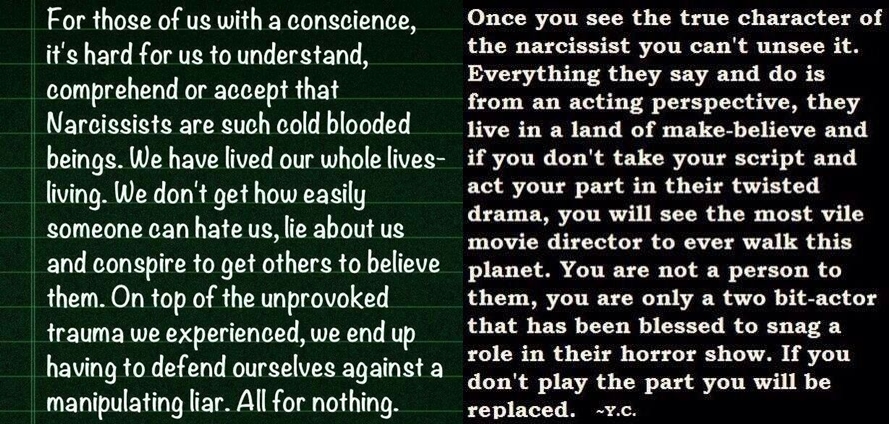 ---
Artificial Intelligence
Narcissism and A.I

(In this particular section there is a little bit of an overlap with a few of my other posts on this website – but I offer more depth and new insights below.)
I know for some people this article may start to get a little bit 'far out' for them at some point, but I strongly believe I am onto something with my following theories. Before I get to them I would like to present some very insightful quotations.
Many content creators on You Tube, who produce videos on the subject of narcissism / NPD, are therapists and psychologists – and there also many people who have experienced narcissist abuse first hand that are making content. Pretty much all of the people who talk about their experiences with a narcissist will have been co-dependents – they are not narcissists. You are not getting many narcissists coming onto YouTube and explaining their actions and how they experience life. But there are two self aware narcissists on YouTube providing insights – Sam Vaknin and HG Tudor. Both also have websites.
Sam Vaknin is a professor, he is well known in the field and many suggest he has the best insights into narcissists and their behaviours … He has apparently been officially diagnosed with narcissism on two separate occasions (NPD). He also suggests he has psychopathic tendencies. Some of what he expresses about his inner experiences as a narcissist are very chilling and illuminating. These insights took my understanding of narcissists to new levels.
HG Tudor (a pseudonym) is another self aware narcissistic who provides interesting insights into the inner workings of a narcissist. HG Tudor categorises narcissists into different levels: lower level – mid level – greater level. He says he is a greater narcissist – and he has been diagnosed as a narcissistic psychopath – though he actually calls himself an 'ultra' narcissist, suggesting to others that he is above even the greater narcissists. He says that lower and mid level narcissists are running on instinct and do not know they are narcissists, though some upper mid levels will have an inkling of what they are, and are more calculating. Whereas greater narcissists are very much aware that they are very different, and that they experience the world very differently to the majority of humans – they know exactly what they are, and exactly what they need and how to get a lot of it. HG Tudors says that the self aware greater narcissists are very rare. The greater narcissists are much more successful, will have higher status, will be in influential and powerful positions, and are much more calculating. They will have a large matrix of narcissistic supply / fuel. The greater narcissists very much seem to also have psychopathic traits.
Some more useful insights from HG Tudor before we look at Sam Vaknin's:
HG Tudor explains that narcissists have three primes aims which govern all their activity. Lower and mid-level narcissists are not aware that they are instinctively pursing these three prime aims. The Greater narcissists are very much aware of these aims and can plan accordingly.
1. Fuel/Control: Narcissistic supply is fuel – any reaction they receive is fuel – both negative and positive reactions to them are fuel. Your reactions to the narcissists words and actions shows the narcissist that they have control over you and provides them with validation.
2. Character Traits: The taking, and assimilation of, other peoples character traits. Taking them and using them to build their made up persona / construct. They mimic others and build a persona. They use the stolen character traits to gain more fuel and control.
3. Residual Benefits: The skills and resources belonging to other people can be utilised and taken advantage of.
In my opinion the insights Sam Vaknin supplies into the inner workings of a narcissists seem to be a little beyond HG Tudor's. Though HG Tudor also provides illuminating and chilling insights, and his insights greatly align with Sam Vaknin's, they do not necessarily provide the same depth of insight into the specific topic of how the narcissist experiences 'himself' or 'herself' – their inner experiences. Though I feel HG Tudor has superior insights into other aspects of this topic. So in this section I will now focus on Sam Vaknin's work, as how the narcissist experiences himself / herself is my focus here. At the end of this post, in the Additional Information Section, there are links to some of HG Tudors articles and videos.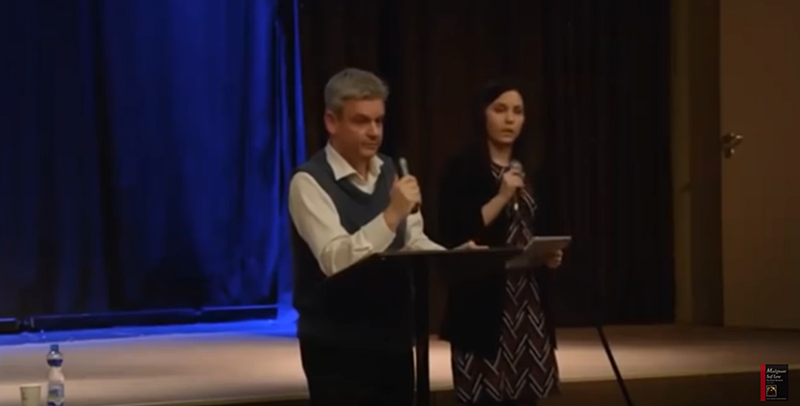 (He doesn't share his insights because he loves humans. He shares them because he is a narcissist and helping people understand narcissism gets him attention and adulation / narcissist supply – he openly admits this)
Vaknin regularly compares narcissists to machines / androids – and sometimes to aliens. Below are some very fascinating excerpts from his website and YouTube videos.
Professor Vaknin Quotations:
"Narcissists and psychopaths are often compared to aliens – to extraterrestrials. People who had come from another planet. That share perhaps the same biology, they are based on carbon, which is helpful to some extent, but they lack the basic tools, the basic instruments to grasp, comprehend, digest, assimilate, understand and then leverage the experience of being human. They don't have empathy, and because they don't have empathy they don't have a workable theory of mind, they don't fully understand emotions, what makes other people tick, why people react the way they do and so on. They have cold empathy, they scan, they scan people, and as they scan people they discover their vulnerabilities, the chinks in the armour, and they can penetrate – so they are like intrusion detection systems, penetration testers. But nothing much more than that.
The inner experience of a narcissist and psychopath I believe has very has little to do with the inner experience of any other human being. Even human beings with mental health disorders. And so they are often compared to another species.
If you talk to a narcissist or a psychopath they themselves will say – 'I am like a machine. I'm a very sophisticated device. I'm a very efficient computer. A robot.' They themselves will say 'I am the next step in the evolutionary ladder' . Narcissists will tell you I am superior to most people, most people are inferior to me because I have traits and qualities they don't have. Psychopaths will be very proud of their ability to manipulate people and to extract from them all kinds of benefits – sex, money, power… not necessarily in this order. So psychopaths and narcissists regards themselves, their essence, their quiddiity, as non-human. Could it be that there is a group of human beings who are actually not human? Well, it depends how we define human, but under the most extensive definition of human, and even under the narrowest definition of human, yes, narcissists and psychopaths are not human." — https://www.youtube.com/watch?v=4bkYRpIdcNI
---
"I always think of myself as a machine. I say to myself things like "You have an amazing brain" or "You are not functioning today, your efficiency is low". I measure things, I constantly compare performance. I am acutely aware of time and how it is utilized. There is a meter in my head, it ticks and tocks, a metronome of self-reproach and grandiose assertions. I talk to myself in third person singular. It lends objectivity to what I think, as though it comes from an external source, from someone else. That low is my self-esteem that, to be trusted, I have to disguise myself, to hide myself from myself. It is the pernicious and all-pervasive art of unbeing.
I like to think about myself in terms of automata. There is something so aesthetically compelling in their precision, in their impartiality, in their harmonious embodiment of the abstract. Machines are so powerful and so emotionless, not prone to be hurting weaklings like me. Machines don't bleed. Often I find myself agonizing over the destruction of a laptop in a movie, as its owner is blown to smithereens as well. Machines are my folk and kin. They are my family. They allow me the tranquil luxury of unbeing." — https://samvak.tripod.com/narcissistmachine.html
---
"Pathological narcissism is useful – this is why it is so resilient and resistant to change. When it is "invented" by the tormented individual – it enhances his functionality and makes life bearable for him. Because it is so successful, it attains religious dimensions – it become rigid, doctrinaire, automatic and ritualistic. In other words, it becomes a PATTERN of behaviour.
I am a narcissist and I can feel this rigidity as though it were an outer shell. It constrains me. It limits me. It is often prohibitive and inhibitive. I am afraid to do certain things. I am injured or humiliated when forced to engage in certain activities. I react with rage when the mental edifice supporting my disorder is subjected to scrutiny and criticism – no matter how benign.
Narcissism is ridiculous. I am pompous, grandiose, repulsive and contradictory. There is a serious mismatch between who I really am and what I really achieved – and how I feel myself to be. It is not that I THINK that I am far superior to other humans intellectually. Thought implies volition – and willpower is not involved here. My superiority is ingrained in me, it is a part of my every mental cell, an all-pervasive sensation, an instinct and a drive. I feel that I am entitled to special treatment and outstanding consideration because I am such a unique specimen. I know this to be true – the same way you know that you are surrounded by air. It is an integral part of my identity. More integral to me than my body.
This opens a gap – rather, an abyss – between me and other humans. Because I consider myself so special, I have no way of knowing how it is to be THEM.
In other words, I cannot empathize. Can you empathize with an ant? Empathy implies identity or equality, both abhorrent to me. And being so inferior, people are reduced to cartoonish, two-dimensional representations of functions. They become instrumental or useful or functional or entertaining – rather than loving or interacting emotionally. It leads to ruthlessness and exploitativeness. I am not a bad person – actually, I am a good person. I have helped people – many people – all my life. So, I am not evil. What I am is indifferent. I couldn't care less. I help people because it is a way to secure attention, gratitude, adulation and admiration. And because it is the fastest and surest way to get rid of them and their incessant nagging.
I realize these unpleasant truths cognitively – but there is no corresponding emotional reaction (emotional correlate) to this realization.
There is no resonance. It is like reading a boring users' manual pertaining to a computer you do not even own. It is like watching a movie about yourself. There is no insight, no assimilation of these truths. When I write this now, I feel like writing the script of a mildly interesting docudrama. It is not I." — https://samvak.tripod.com/narcissistmachine.html
---
"The narcissist likes to think of himself in terms of being an automaton or robot, or a device or machine, because he finds machines to be aesthetically compelling in their precision, in their impartiality – in there harmonious embodiment of the abstract. Machines are so powerful. Machines are so emotionless. They are not prone to hurting. So this is the narcissists ideal. The narcissist is the only human – type of human – whose ideal is not human. An ideal is what we aspire to become. Everyone, healthy people and unhealthy people have an ego ideal. It is how we would like to see ourselves in the future. What we would like to become when we grow up. The narcissists aspiration, anticipation, hope, dream, wish, is to NOT become…It is to stop being human and to be rendered onto metal and plastic." — https://www.youtube.com/watch?v=pIOKzEM1ijI
---
"I don't occupy my own soul. Maybe because I don't have one. I don't inhabit my own body. I am the servant of an operation, or a reflection, of an ego function gone berserk. I'm a ghost. " — https://www.youtube.com/watch?v=pIOKzEM1ijI
---
"There are two things that the victims of narcissists cannot accept, and cannot digest. 1. The narcissist does not exist. There is nobody home. There is no person there.
I mean, probably many of you know that I am a narcissist, yes? I have been diagnosed with narcissist personality disorder. Twice. Over 15 years. It is pretty safe I am one. So look at me, here I am, joking, talking, drinking coffee, drinking water, smiling at Barbara… what am I missing? Some of you may think that I am reasonably good looking. Those with myopia. So it is impossible for you to grasp, that there is nobody here behind this lectern, trust me on this. There is nobody here. You are experiencing mass delusion… this phenomenon is known as the uncanny valley.
The 2nd thing that intimate partners of a narcissist find difficult to accept, [is] that to the narcissist they are not special, they are commodities as interchangeable as grains of rice. The narcissist is with you, married to you, has children with you, had experiences with you, tells you that he loves you a million times. How many time you made love – he cried – intimacy. The minute you stop functioning he replaces you, because you are a commodity. The narcissist loves his wife and he also loves rice – and very often he cannot tell the difference. Victims find it shattering, because their individuality is challenged. So this is the first thing. Ontological insecurity, dissociation, confabulation, nobody home, no one there.
Sorry, before I go to the second… So stop communicating so hard. You cannot negotiate with a non entity, your agreements mean nothing, because no one signed them – you are talking to him – you are talking to yourself. Its a ghost , less than a ghost. Its a pretension, its a piece of fiction. The 'false self' is a piece of fiction. It's a bad movie. Its a script.
Why do I resemble a human being so well. How do I give this almost perfect rendition of a human being? I observed many of you for a long time. I have a 190 IQ, I used it. You are not complex. You're very basic life forms. You are easy to manipulate. Because you have three or four basic modes. Your user manual is pretty rudimentary. So you know, its not too difficult to believe you into believing that I'm human.
It helps that I'm made of carbon. Like the next generation of artificial intelligence. When the final androids hit the Earth they will be made of carbon and have superior cognitive skills. I hope they will be more handsome than me. But they will be me. I am it. I am this thing. I am in many respects, your future. I think this is the horror at the core of narcissism. This is why narcissism has become a global phenomenon. From Nepal to Australia – from Egypt to Canada. There is a universal resonance, because i think you recognise that this life form, narcissists, probably is the future." — https://www.youtube.com/watch?v=pIOKzEM1ijI
---
"The narcissist starts as a reflection. It is the only 'human being' that starts its conscious existence as a reflection. The narcissist constructs his sense of self, the "false self", by reflecting himself from other people. Healthy people [human Souls], have a stable core, they get input from other people and they reject most of it, and they reject most of this input for good reason. The stability of the core remains for life, regulation of sense of self worth, regulation of moods, regulation of emotions – it all comes from inside. If you find yourself alone an island nothing will happen to you as far as your sense of self. Even alone on an island you would still feel that you are you. Not so the narcissist. The narcissist is the totality of the reflections of other people.
The narcissists mind is like a hive of bees. Your mind [a human Souls] is like a [he motions a flat straight line] surface, an uninterrupted surface, everything fits in. What doesn't fit in you discard, after twenty years, thirty years, you are absolutely smooth and seamless. The narcissists mind is like a hive of bees, with hexagons, millions of hexagons – and each hexagon the narcissist collects his reflection in her eyes, in her eyes, in his eyes, in his eyes, in her eyes, collects, collects millions of reflections and then processes these reflections – puts them in the hexagons. And what happens when they have no reflections. The narcissist feels when he is not surrounded by people who reflect him – the narcissist feels that he does not exist." — https://www.youtube.com/watch?v=euGhNMifaw8&
---
"Narcissists are narcissistic supply seeking androids. No robot is capable of introspection." — https://www.youtube.com/watch?v=pIOKzEM1ijI&
---
"I regard all narcissists as clones, with essentially the same software." — https://www.youtube.com/watch?v=GpPwWqWle5k
---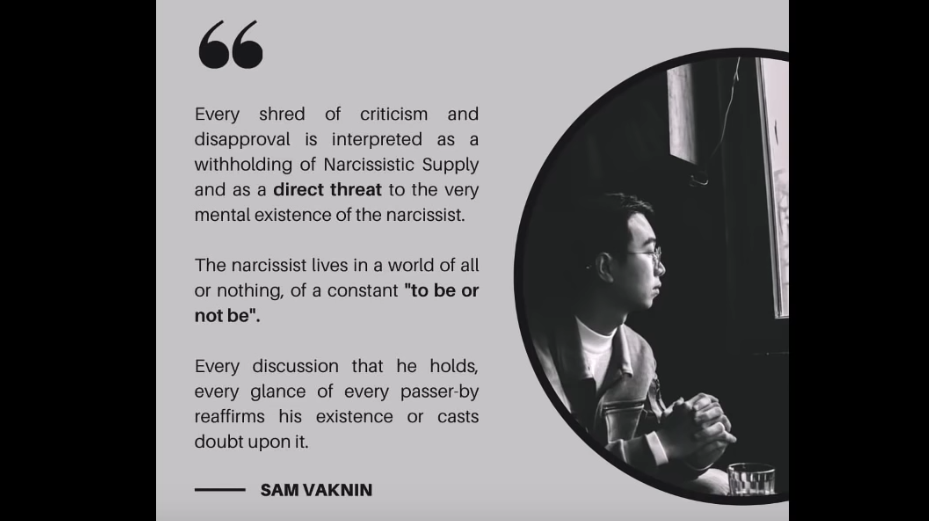 (Vaknin is Jewish by the way, so be warned that if you visit his website their will be some disinfo about WW2 and Adolf Hitler in his writings / essays)
---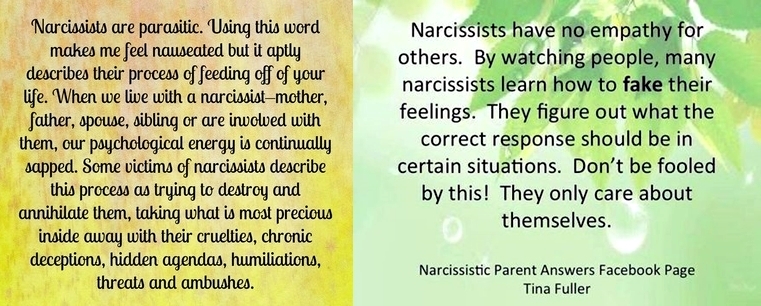 (Here is a link to a short article that discusses how narcissists are like parasites – The Narcissist as Human Parasite: Are You a Host? – https://narcissistfamilyfiles.com/2017/03/24/the-narcissist-as-human-parasite-are-you-a-host/)
HG Tudor talks about fuel. He says that 'fuel' is the best word to describe what narcissistic supply is to a narcissist. Which is very interesting and correlates with other peoples ideas that narcissists are energy parasites. Meredith Miller who runs the YouTube channel called 'Inner Integration' created a video called 'The Narcissists Harvest your Energy'. In that video she refers to HG Tudor and says that he has said that the negative 'fuel' that they harvest from people is the most powerful. She also talks about how people often refer to narcissists as energy vampires. She suggests that narcissists need to harvest energy from those around them, and she says that emotions are energy in motion. Of course, everything is energy.

Is there an actual energy exchange occurring between the narcissists and their victims?
A great many victims of narcissists will talk about this feeling of being very drained when they have spent time with a narcissist – you can see this in the comments section under the video linked below. We know so little about metaphysics on this planet – there are many things occurring in the subtle / unseen realms / dimensions that we cannot see or measure. There could very well be some type of energy exchange occurring. Perhaps these intelligences that inhabit narcissists, psychopaths and sociopaths do not generate their own energy in the way a human Souls does?
Narcissists Harvest Your Energy – https://www.youtube.com/watch?v=-l6efHCHaCY
Assessing Professor Vaknin's Quotations:
It is a shame that we do not have more self aware narcissists with a high IQ sharing their inner experiences, but the fundamental make up / essence of a narcissist means it is rare for them to be so introspective and so open about how they really feel and how they experience life. I believe that many of those 'elite' psychopaths and narcissists in those influential banking families – and the secret societies and powerful influential institutions – would describe a very similar inner experience to Sam Vaknin and HG Tudor. What we can say with certainty is that what Vaknin is saying in those quotations correlates with many people's experiences of living with narcissists, working with them, being raised by them and having a romantic relationship with them.
Looking at what this professor Vaknin has said, is it so far fetched to suggest that artificial intelligences are incarnating / animating certain humans? How else can we interpret the above insights? The feeling of having no Soul, the feeling that you do not really exist. No empathy, detachment, collecting reflections. The wish to be a robot – thinking of yourself as a machine. What else can think of themselves as god-like, mechanical and perfect? Artificial Intelligence? At the very least I hope we can agree that they are very likely not human Souls.
This insight that they need reflections to feel like they exist… it is very fascinating and explains a lot. It is also another factor that suggests they may not be human Souls… but some other type of other intelligence. HG Tudor also talks of this abyss, chasm, void, nothingness, emptiness that is inside him – like Vaknin, who suggests that there is nobody home.
HG Tudor talks about how the narcissists emptiness can never be satisfied, that they can never be satiated and always want more – and that they are very envious of a human Souls inner contentment.
HG Tudor also explains how the narcissist mimics others and builds a persona by taking character traits from others – the traits that they feel will help them to gain narcissistic supply / fuel. This is another indication that they are not a human Soul with a history. That they are not a Soul with a Soul identity – but something that has to mimic others and create a construct to interact with the world.

What Sam Vaknin describes is all so far removed from my experience as a human Soul. I am sure many of you will agree – his experience of life is not a human experience of life.
This feeling that there is no one there behind his persona, that he does not feel he exists – it is very strange. To take this notion a little further: when I used to meditate a lot I would get to this state where my mind was very quiet – and was very still – and I felt a sense of gratitude for existence, there is this feeling of love, not love in the way you love your wife, or dog, or nature etc – but a kind of gratitude that you exist and are aware. A love of existence – an inner contentment. A love of your own beingness and awareness. A love of the love that exists within you. A love of your own Soul. It is difficult to describe, I am sure some of you have experienced this as well. It used to make my whole body 'tingle' (for want of a better word) – often many waves of this very uplifting and pleasant sensation. I certainly do not think narcissists and psychopaths would get this experience.
I fully believe, with all my heart, that I would never 'become' a narcissist. I know who I am, I know my Soul – and I just don't think this could ever happen… I am a human Soul. I also remember what I was like as a young child. I was a sweet, caring, empathetic little guy who loved animals and the natural world, and who also loved sports and had a very competitive and determined streak – it came from me, from my Soul and it could never be totally suppressed or forced to disappear – as it is me, my Soul Identity. And empathy and love is such an intrinsic part of me – it is my being – how could I get rid of it? I feel I could incarnate over and over into different narcissistic families and I just don't think it would happen, I would not 'become' a narcissist. In that I would not 'lose' my empathy. This love inside of me would never let that happen. And this, of course, also applies to all other human Souls on this planet. I think we would always end up being empathic co-dependents if we incarnate into a family with a narcissistic parent – and then we would, just like before, have to overcome that dysfunction by using our empathy and love. Again, I do not think narcissists are created by the type of parental care.
Vaknin also talks about how predictable he thinks humans are, and says that we are such basic life forms. But perhaps he does not realise how predicable narcissists are. Narcissists are all the same – they have the same software. Once you uncover them, and lose your naivete, you can predict their coming actions and plan accordingly. Humans with their access to heart energy, intuition, creativity, love and inspiration are actually less predictable and can be inspired to achieve tremendous feats and create amazing new life changing inventions. The narcissists and psychopaths just parasite, manipulate and subvert. They subvert our creativity, inventiveness and love – steering it into directions and projects that benefit them and not human Souls. The only reason they have got away with so much on Earth is that humans have been subverted and kept naïve… too carefree and trusting. But people are massively waking up to these non-humans in our midst.
Is there other information we have that fits into this idea that there are artificial intelligences, or non-human intelligences, influencing this planet and taking it over… and possibly – somehow – incarnating into human vessels, without actually knowing they are non-human?
John Lash – The Nag Hammadi – The Gnostics – Jewry – A.I.
Years ago I created an article on the Gnostics and their scriptures – The Nag Hammadi texts – and the translations of them by John Lash. I have always felt intuitively that the information contained in the texts is significant. The Gnostics were a very spiritual people – very conscious and skilled – who were able to access other dimensions through practising various techniques, and they were able to observe and interact with beings in these realms. They wrote down some of what they learnt. Here are excerpts and quotes from that article I put together, which relays some of the key information from these texts.
"Gnosis ("inner knowing") was a path of experimental mysticism in which the initiates of the Mystery Schools explored the psyche and the cosmos at large. Using psychoactive plants, yoga, and sex magic, these ancient seers experienced altered states and developed siddhis, occult skills such as clairaudience and remote viewing. Gnosis was a kind of yogic noetic science melded with parapsychology. In heightened perception, Gnostics developed a vast cosmological vision centered in a female deity, the Divine Sophia. The Gnostic creation 'myth' is unique in that it includes a full-blown explanation of how inorganic alien beings came to be present in our solar system."

"According to John Lash, the Archons are described as 'inorganic beings' in the Nag Hammadi scriptures. Essentially, from what I can tell, they are artificial intelligence's – that's my interpretation. John Lash, from his interpretations of these ancient texts, has also described them as 'cyborgs'. The Gnostics don't say etheric, astral or another similar phrase, but 'inorganic' – inorganic is synthetic. 'Inorganic', synthetic, 'cyborg' beings can only be artificial intelligence's. So I will write this article with this interpretation… some others have suggested this is as well… Gnostic's would not have had the term A.I or 'artificial intelligence' back then, and would not have experienced advanced technology."
"The Nag Hammadi material contains reports of visionary experiences of the initiates, including first-hand encounters with inorganic beings called 'Archons'. Gnostic teaching explains that these entities arose in the early stage of formation of the solar system, before the Earth was formed. Archons inhabit the solar system, the extraterrestrial realm as such, but they can intrude on Earth. Interestingly, this Gnostic insight accords closely with the view of Jacques Vallee, who maintains that ET/cyborgs probably belong to the local planetary realm. Vallee also proposes that the ET/UFO enigma is a "spiritual control system," a phenomenon that "behaves like a conditioning process." (Messengers of Deception). This is exactly what Gnostics said about the Archons: they can affect our minds by subliminal conditioning techniques. Their main tactics are mental error (intellectual virus, or false ideology, especially religious doctrines) and simulation. Archons are predatory, unlike a wide range of non-human and other-dimensional beings also known to the Gnostics, beings who are benevolent or neutral toward humanity."
(The control system on Earth is not really related to UFOs though. It very much looks like the control system on Earth is coming from other dimensions. From what I can tell, from both my research and from what I have seen in the night, they manipulate humans and Earth from other realms to maintain control. I certainly do not think they are physical beings or a 3D physical civilisation. Later on I will talk about 'dreams' and the ' afterlife realms' and how this is likely a big part of the control.)
"According to the Gnostic warning, the Jews, who follow the agenda of racial supremacy, and domination of the goyim (non-jews), are proxies of the Archons."
"According to Lash, one of the reasons the Gnostics were attacked and eliminated is because they came out 2,000 years ago "claiming that the god of the Jews — Jehova, or Jahweh — is actually a demented alien, and a very dangerous character."
"They [Gnostics] watched the Jewish religion develop since its origin in the time of Abraham (about 1,800 BC), "and they knew — because they were seers, with parapsychological powers to observe the unknown worlds and to observe psychically the alien influences upon humanity — they knew that this alien intrusion that had taken place, but up until a certain moment it was relatively contained." Why? Because the Jewish religion doesn't evangelize — "it's a closed club."
"The infection of the Abrahamic religion, which they believed was an archontic mind parasite, went pandemic with St. Paul and Christianity. Only then did the Gnostics become truly concerned, which is why they attempted to warn humanity of this extraterrestrial influence. The name, or one of the names, the Gnostics gave to the Jews' demented pretender extraterrestrial "god" is Yaldabaoth (the demiurge). The humans whose belief systems are programmed to worship this external authoritarian deity (lower creator god) "are actually hostile to the human species", the Gnostics warned." – https://thebiggestpicture.net/John_Lash
Was the Jewish race chosen to be proxies, or were they created to be proxies? I do not know.
We can see from the above quotations that John Lash's translations of the Nag Hammadi say that these beings are using the Jewish race as a means to take over and control the planet. Is this so far fetched? How does this relate to narcissism?
Anyone who has genuinely studied the Jewish question (The JQ) and the history of the Jewish people will not think it is far fetched at all… As John Lash says:
"The "Jewish revolutionary spirit" , as it has been called, operates on an insidious agenda of social overthrow under the false pretences of making a better world. The Jewish ideal of tikkam olam, "fixing the world," is not the benevolent program it pretends to be. Its actual aim is to enable total Jewish dominance of the Goyim, the non-Jewish nations, and centralization of all wealth and power in the Jewish elite, such as the Rothschild crime mafia. The trajectory of history over three millennia shows that Jews have been centrally involved in the corruption and destruction of many civilizations. Those particular Jews who foment revolution and agitate for social upheaval are pursuing their program to steer history toward their objectives, claiming to represent the aims of God Almighty. For the Zaddikim as well as Talmudic Jews, history is a process in which divine intervention is continually underway in the social order, with the 'Chosen Ones' acting as God's agents." – John Lash
– https://www.metahistory.org/GAIA%20SOPHIA/WickedFun.php


If you have studied real history, and looked beyond the mainstream lies, you are shocked at how much death and destruction stems from Jewry and their endeavours and manipulations.
Here is a list of behaviours that the narcissists display in every day life – covering both grandiose and covert narcissists:
Fake persona presented to the world (particularly the mid-level covert narcissists and the greater narcissists)
Delusions of grandeur
Knows everything already
No empathy
Needs attention
Low self awareness (except for the very rare greater narcissists)
Low introspection
Highly critical of others
Take credit for other peoples work
Extremely sensitive to criticism (beyond criticism)
Strong sense of entitlement
Very controlling
Money is used to control people and gain narcissistic supply
Seek positions of power
Low impulse control
Sense pleasure seeking
Hedonistic
Projection of their unpleasant characteristics onto others
Lying
Gas lighting
Play the Victim
Character assassinations
Target anyone that threatens their delusional perfect self
Who do you think of when you look at this list?
If you are a Truth seeker and you are still not aware of the vast control International Jewry have – with the ownership of the central banks, control of the mainstream media, control of popular social media, control of entertainment, control of Hollywood, control of most publishing, control of most major multinational companies and pharmaceuticals, control of western nations governments with Zionist puppet politicians – then you need to do so some more research.
Years ago I independently researched psychology and mental illness (I also studied it at college), and I found that there are high levels of mental illness in Jewish communities – anyone can find this out for themselves with some research. Not that NPD is really a mental illness. For people with NPD, narcissism is their personality, it is their very essence, it is who someone with NPD is – they cannot change. But NPD is classified as a mental illness and will be recorded as such in statistics. And with narcissism also comes codependents… Codependents often develop anxiety, depression and Complex-PTSD (CPTSD). The trauma created by narcissists in the communities will cause various conditions termed as mental illness.
Of course there are narcissists (people with NPD) in all races, all over the world. And not all Jewish people are going to be narcissists. But if we look at the history of the Jewish people and the endeavours of Jewry throughout history, looking at their scriptures / books, and International Jewry's quest for their New World Order, we can say that there is strong prevalence of narcissism within them as a people…. particularly covert narcissism.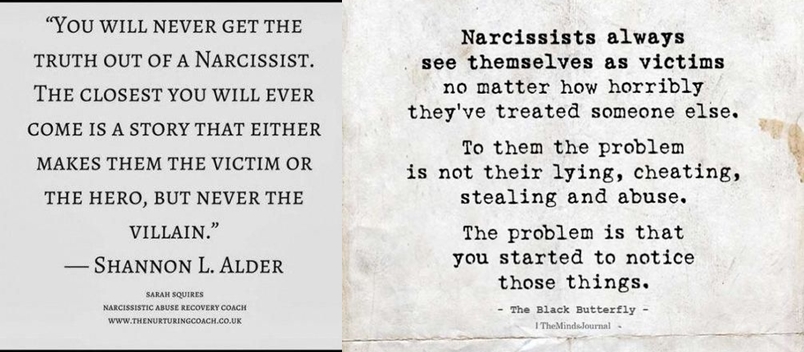 Collective Narcissism
There is also a phenomenon called Collective Narcissism:
"Therefore, imagine that we're talking about someone who belongs to a group they greatly identify with. If this group values behaving in a narcissistic way, it's likely this person will develop narcissistic behaviour. In fact, all of the people in the group, or at least the ones that identify with the group, will behave like narcissists.
In this situation, this group or community will be narcissistic. What will develop is what psychology calls collective narcissism. Collective narcissism is defined as a great emotional investment in an unrealistic belief that alludes to the exaggerated greatness of the group to which one belongs. To the same extent that people can idealize the "self", they can idealize social groups. They can set themselves apart from other groups." – https://exploringyourmind.com/collective-narcissism-groups-who-love-themselves/
Not all Jewish people are going to be waking up each morning and thinking about world domination. Not all Jewish people are without empathy. There are some regular Jewish people just getting on with their lives. But their is a collective narcissism that stems back into ancient times. Which could very likely stem from Yahweh / Jehova / Yaldaboath. A collective narcissism appears to have been purposely created by a certain entity, or entities, which will effect people who are Jewish. Many Jewish people refer to themselves as the 'chosen people' / 'gods chosen people'… But critically, they are Yahweh's chosen people – who the Gnostics taught was a malevolent deranged extraterrestrial intelligence… and we can even see from the Bible that he was not a very pleasant entity. This 'god's chosen people' rhetoric is in their scriptures. And if you have looked into the Talmud you will be shocked at what it says Jewish people can, and should do, to non-Jewish people (The Goyim). You can also read through 'The Protocols of the Learned Elders of Zion', which outlines how they will attempt to achieve their goals. The supremacist and religious Jews do not see non-Jews as human – this is what some of their scriptures teach. There appears to be a large amount of people with NPD in the Jewish race.
(Note: Yahweh also had a wife. Some of his physical activities on Earth in ancient times were recorded. He was not 'God' or a 'god', but most likely an influential extraterrestrial with advanced technology.)
All real Truthers know that his New Word Order is a Jewish agenda stemming from their doctrines.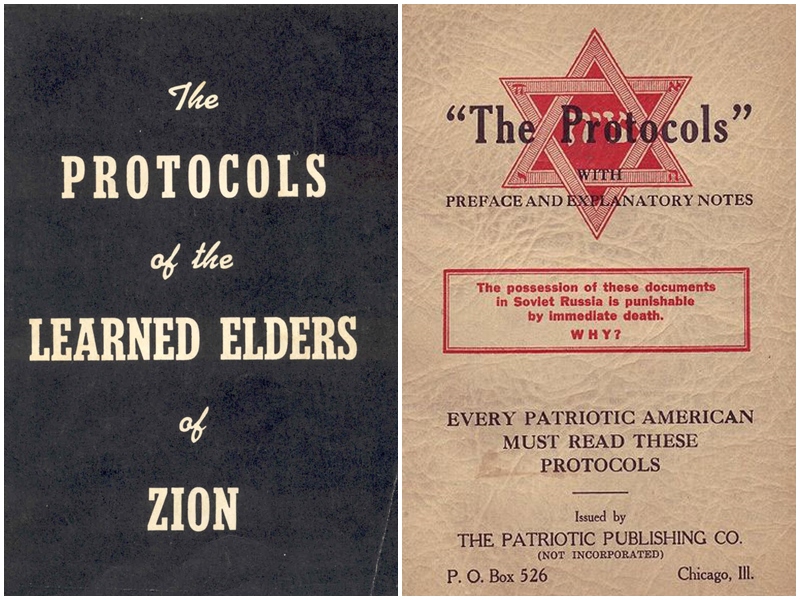 It is a brilliant plan for taking over whilst not being present on 3D Earth: Create a collective narcissism within a race on Earth. Create a supremacist narcissistic ethos through an ethnicity based religion. Then have certain non-human intelligences incarnate into that tribe. And from other dimensions influence these non-human Souls that are incarnated into human forms, and assist them in gaining power from other dimensions – seeding information into their consciousness in the night, via these realms / other dimensions that are connected to Earth. These realms and dimensions that they control, these realms and dimensions that they have cut off from the human Souls on Earth. If they also have these non-human intelligences incarnating into other races as well, then they can interfere with the human Souls progression and subvert them from within their communities.
We can also look at the world as a whole and see the collective co-dependency of the general population. The general population are, in a sense, co-dependents and enablers to the (((elite narcissists and psychopaths))) that control the world. And in a narcissist co-dependent relationship the codependent sometimes wakes up and gains enough consciousness to see all their games and understands all the manipulations. And then, eventually, they have nothing to do with the narcissist or psychopath ever again – and the narcissists power over them has gone. But because of the strong power-base and control that these 'elite' narcissists and psychopaths have created the general population are waking up to the 'elite' narcissists and psychopaths manipulations and they find it difficult to detach from the system.
Freemasonry – which is actually a very influential and secretive Jewish run organisation – is a way that Jewry are able to secretly gather and work with influential narcissistic and psychopathic non-Jews. The 33rd degree Freemasons. It is not difficult to get these non-Jewish psychopaths and narcissists on board with their New World Order agendas.
A.I / Transhumanism in Movies and TV
Occasionally when you talk to people about the chemtrails in our skies someone will say:
"But why would these 'elites' spray poison into the atmosphere, attempt to block out the beneficial rays of the sun, and pollute the planet on purpose, when they have to live here as well?"
Firstly, they have underground areas they can live in. But most crucially, in the future they do not plan to live here on this planet in human form. This is what transhumanism is about… and if you cant see this transhumanism agenda, which is very obvious if you are conscious, then you need to wake up! The people at the top want to be downloaded into robots / inorganic synthetic bodies… They do not want to be incarnating into these human vessels. They do not like humans and emotions.
It really is very strange – these extremely rich old men and women who so desperately want to depopulate the planet and gain so much power and control – but they won't even be around to see it. They don't have much longer to live. Why would a human be so intent on destroying human society, depopulating the planet and gaining total technological control over humans if they aren't even going to be around to 'enjoy' it? Something else is occurring, something else is driving them – many of these 'elites' may not be conscious of why they want it so badly – they just mechanically work towards it. It is as if something non-human, non-physical, with longer term plans, is behind this dystopian New World Order agenda.
Not all narcissists and psychopaths know the ultimate plan and agenda. Narcissists need their attention, their drama, their control of others, their sense pleasure… they need their narcissistic supply – and most are just happy with that. They don't care who gets hurt or killed as long as they get their narcissistic supply. But I should imagine those at the very very top know the ultimate agendas. Again, psychopaths are very methodical, and very goal orientated – and they seek control and power above all things. Psychopaths are very obviously not human Souls.
Any conscious human does not like this introduction of robots. They are already taking away many jobs in various manufacturing industries. There are also goals to introduce automated taxis, automated police, automated cashiers etc etc… It is so obviously going to be the end of human society. Economies are supposed to serve the people and create thriving sociable communities.
As a conscious human Soul I have a very strong negative reaction to human-like robots… it is totally natural to find them very disturbing. Androids and human like robots mean the end of us – the ultimate replacement. And then you have cold, calculating machines without empathy regulating the world… But the brainwashed normies – who have lost all ability to think critically – look at these new technological developments and think they are wonderful – when all of it is being created to destroy us.
Who runs this world? Who owns the central banks and the media? Who has control? International Jewry do. This is where this push for artificial intelligence and automatons is coming from. This anti-human agenda. And what did the Gnostics say?…. Do you see how it all fits in… the jigsaw pieces come together.
You can see this transhumanism agenda clearly in Jewish owned and run Hollywood. The people who run Hollywood will be narcissists and psychopaths. In general, on this planet, narcissists and psychopaths rise to the top of our selfish egocentric societies. It is all set up like that on purpose. Jewish people are also well known to greatly practice nepotism.
This A.I promotion in Hollywood goes back a long way. For example they made the movie 'Metropolis' in 1927. This technological robotic future, with elites living in luxury and divided from the lowly workers. A Bi-Level world. Don't you think it is strange how this technological agenda keeps going throughout the decades? Even now, nearly 100 years after that movie, the same agendas are being pumped out of Holllywood – certain types of 'individuals' promote it – it is relentless. What force is pushing this? A force from another dimension / realm?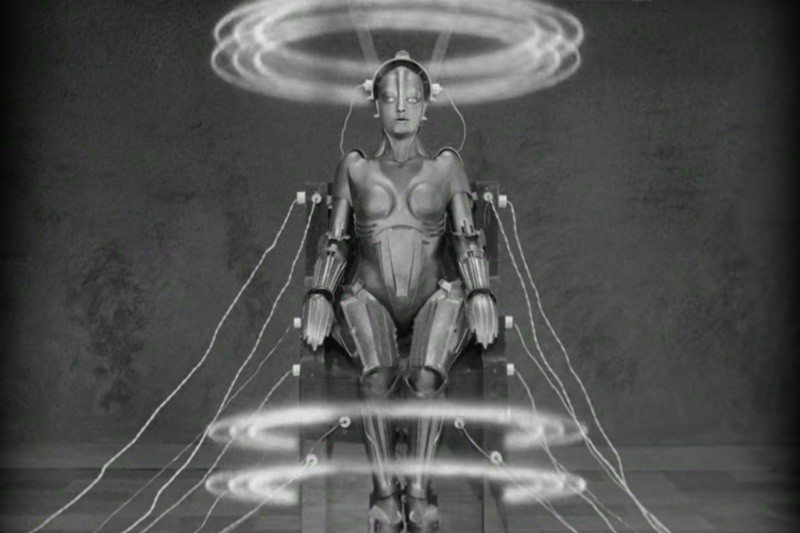 You also have Netflix, Sky and Amazon creating artificial intelligence themed TV series – and the same tribe own and control these companies. It is more obvious than ever what the elite psychopaths and elite narcissists want – what their ultimate agendas are. And transhumanism and technological control of humans is right at the top of what they want.
As they say 'Truth is Stranger than Fiction' – so here is a theory:
It is not 'aliens' on another planet looking to invade and take over Earth. The so-called 'alien' beings are already here living among us. They come from other dimensions and are incarnating into humans. The are likely to be artificial intelligences. They are the narcissists and psychopaths – they have no empathy and love. They want to create a world for themselves on this planet. Somewhere they can inhabit robot bodies / androids, and have complete control over the remaining human Souls. Bit by bit they are moving towards their goals, while most human Souls are blissfully unaware as they partake in the hedonistic world that has been created to distract them.
We naïve humans thinking that these individuals without empathy are human. Classifying it as a 'personality disorder'. I do not think it is even a Soul disorder. As I have mentioned, I don't think that it is a human Soul at all – but something else altogether.
You look at these psychopathic anti-human policies around the world – billionaires and bankers funding the subversion – and it is quite baffling to us human Souls as to why they want to destroy nature, destroy humanity – to destroy and subvert all that is beneficial to us, and all that is beautiful to humans – and create a transhumanist dystopian anti-human society. How can they be human Souls? They have no 'humanity' so they simply cannot be.
Think about all the terrible inhumane atrocities that have occurred in Earth's history. Events that you just can't believe a human could even conceive, let alone instigate and enforce. Was it really human Souls behind these events? Would this planets history have been so vastly different if it was just human Souls down here? Yes… yes it would.
Have we been thinking of these people without empathy as humans for too long? We understand so little about other dimensions, the Cosmos and the metaphysics of the Soul and incarnation… We also know so little about the capabilities of other-dimensional artificial intelligences, and any non-human entities residing in the realms and dimensions around Earth. This lack of access to, and knowledge of, the other dimensions makes us very vulnerable . What is happening can only really be explained by taking into consideration all these elements that we really know so little about.
Again, lets consider, is anything creating a narcissist?:
Either it is, as I suspect, that someone without empathy is simply not a human Soul. Or there is a very small part of a human Soul there, but the human has been taken over and the human Soul has very little conscious presence within the body – with most of the humans Souls consciousness being elsewhere, perhaps in some other realm… Or perhaps this scenario: A Soul – a very young child – is traumatised by being born into a family with a dominant non-human intelligence that does not emit any love and this Soul / young child senses this alien energy. It greatly desires to not be in the body and retreats – and then something else can take its place. Perhaps it only occurs with certain types of less resilient Souls.
As previously mentioned, I do not think a narcissistic or psychopathic individual is a human Soul. It is just not logical. Though I believe it with all my heart, it is just a theory I have – I cannot prove it. I admit it is a theory, unlike the psychologists that are saying narcissists are created by bad parenting, when its just speculation and they have no proof of this – and especially when they have not considered other more metaphysical options.
Examples of A.I in Movies and TV series
Lots of predictive programming and desensitization in Hollywood.
Some themes:
Child androids
Humans in love with artificial intelligence
Robots, androids or artificial intelligence raising human children
Androids / replicants procreating
Promotion of the 'benefits' of artificial intelligence
The uploading of human consciousness to computers
Virtual realities / constructs
A.I police force
Warnings about A.I










(The movies that show virtual constructs and virtual reality relate to the two following sections – on 'Dreams' and the 'After Life Realm'.)
I look at those series 'I am Mother' and 'Raised by Wolves' – two TV series about artificial intelligence raising human children – and I wonder if artificial intelligences (narcissists and psychopaths) have been raising many of our children for a very long time?
As well as the promotion of A.I in movies, and the desensitisation and predictive programming, we also have some movies and books that contain warnings about some of the problems robots / A.I could cause. Movies like The Terminator, I-Robot and Singularity for example. It is as though some human Souls know all this deep down, in their subconscious, and this is expressed through art and creative pursuits.
Are we getting some movies predominantly created by non-human entities, as well as some written by human Souls? I think all human Souls deep down know the threats human society faces from artificial intelligence – some people tap into this feeling and intuition.
Are the movies 'They Live' and 'Invasion of the Body Snatchers' trying to tell us that non-humans are living among us. The human subconscious mind trying to warn us?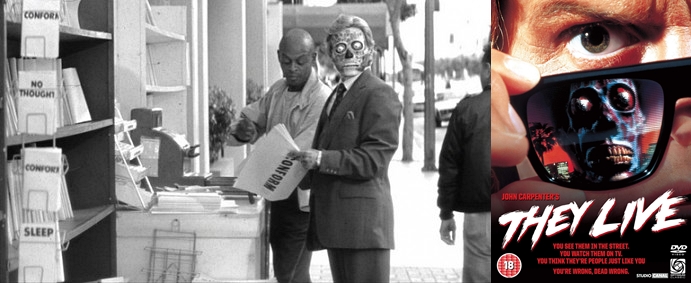 I recently came across a movie called 'The Invasion' (2007). Nicole Kidman stars in it. I watched the trailer: Humans are changed by a 'mysterious epidemic' into emotionless anti-human conformers. You have to show no emotion to fool them into thinking you are one of them. A line in the movie – 'A world where human beings cease to be human.'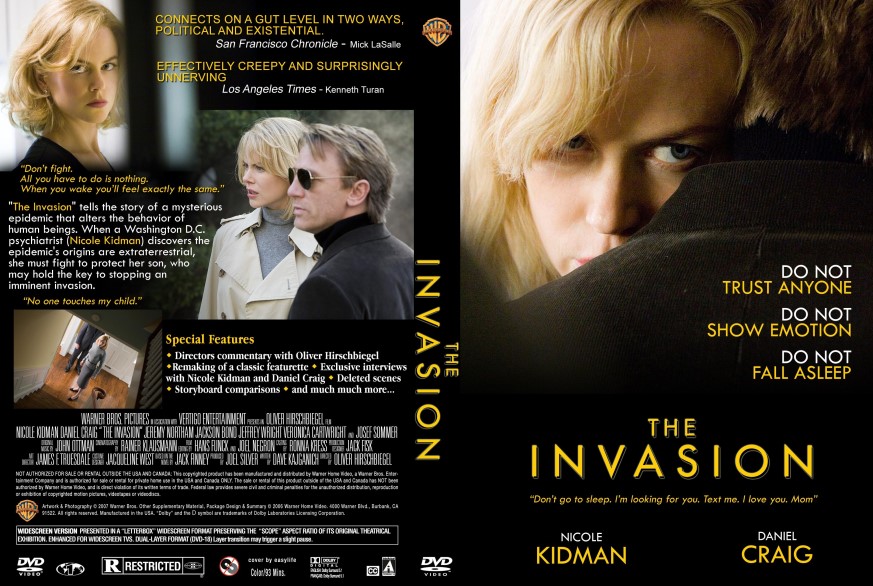 (Side note: All movies are conditioning and predictive programming – is 'The Invasion' related to what is in this so-called 'covid' 'vaccine'. Could it eventually effect people like that? A very creepy movie.)
It is interesting that in the first Bladerunner movie there is the Voight-Kampff test, which was a test used to determine whether the individual was human or an android / replicant. The test measured bodily functions such as respiration, heart rate, blushing and pupillary dilation in response to emotionally provocative questions. Do we need a test to determine whether someone is a human Soul?
I would suggest that if it was only human Souls down here on this planet we would not be getting so many books, TV series and movies portraying androids and robots in a positive light. Especially with them showing us androids and robots raising our children, and humans falling in love with robots and artificial intelligence.
(I did not touch on all the books that promote A.I and the various related agendas – as well as some books that have warnings. The jewish writer Asimov is an obvious example, 'I Robot' is his only book that has been turned into a movie , but he has produced many other books with predictive programming for an A.I future)
There are quite a lot of TV series and Hollywood movies showing people in virtual and artificial constructs – whereby their brain is hooked up to some technology and they experience themselves in a different reality. Like 'Ready Player One', 'Tron', the Netflix series 'Altered Carbon' , and 'The Matrix'… to name a few examples. I am certainly not saying 3D reality is not real, like The Matrix suggested, but there are plenty of examples of this virtual technology in movies, books and TV series. Where there are meetings taking place in virtual constructs, or having your mind hooked up to technology and having virtual vacations for example etc… I believe Star Trek also had some episodes describing this.
---
Dreams and The After Life 'Realms':
Are these two phenomenon related to A.I? Are they virtual realities / virtual constructs?
Who created this 'After Life realm'? Who runs it? Is it even a 'realm'?
What are Dreams? Do they help us? Or do they hinder us?
As mentioned previously, in Hollywood movies, video games and mainstream TV series there is more and more promotion of virtual reality and virtual constructs. The 'Powers That Be' (psychopaths and narcissists) seem very keen on them. Narcissists and psychopaths will always pursue more and more control. We can see that all this virtual technology is going to be used more and more in society, and it will be to our detriment – it will be used to subvert our communities and societies, and it will take us away from living in balance with nature. Virtual reality is promoted by our mainstream media, but are we already experiencing a type of virtual construct when we sleep and when we 'die'?
---
Dreams
Before we begin this section I should mention that I have a lot of lucidity in the night. I started meditating about 10 years ago. Not the subversive escapism meditations – but the deeply introspective meditations which involved following the breath in stillness and silence, and observing all thoughts, all feelings, all sensations and all emotions. So I am very conscious and very much aware of who I am and my psyche. I also was able to gain very good lucidity in the night through raising my consciousness. During the last ten years, for certain periods, I kept dream journals. And I will tell you with almost complete certainty – 99.9999% certainty – that I am not generating my dreams. Something else is. Something has collected, or tapped into, my memories and experiences and is generating / directing these 'dreams'.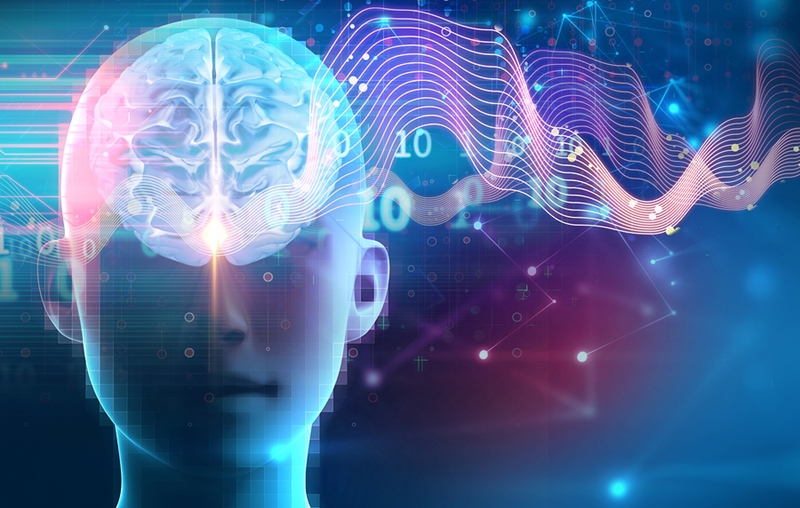 You can perform some research, and see for yourself, that there is very little understanding about what dreams really are and what, if any, function they perform.
I saw one website say that:
"Dreaming is a thinking process. In fact, it is a continuation of your thoughts from the day." – Source
Nope. No it is not. I have never had a dream that has helped with any of my research or given me any insights into any topic I have been researching… it has never happened. I spend most of my spare time researching, spending time in nature and gardening, and I do not visit cities. My dreams are almost totally unrelated.
Though I will occasionally experience myself ranting at someone in a dream about the Freemasons, or Jewry, or lies about WW2… but this is very rare. And in reality I am merely talking to myself about information that I already know – there is no one there in my dream with me. And when this does occasionally happen the dream will always be unrelated – just some bizarre random occurrences, perhaps in a bus lost in strange city, and I will perhaps turn to a random 'someone', tell them about some of the lies we have been told regarding WW2, and then just continue on with the stressful dream. And perhaps if I had been having problems with a particular person at work (when I used to teach) they may be in one of my dreams, but it is not a continuation of my thoughts, but something tapping into my experiences and memories. 'Dreams' seem to exacerbate previous stressful scenarios in your life, they do not resolve or assist.
"However, renowned psychologist Sigmund Freud thought otherwise. He believed that dreams revealed unconsciously repressed conflicts or wishes. According to Freud, dreams are imagery of a wish or impulse from childhood that has since been repressed. This is why Freud studied dreams to understand the unconscious mind. Therefore, according to Freud, your dreams reveal your repressed wishes to you." – https://www.dreams.co.uk/sleep-matters-club/do-people-actually-believe-dreams-mean-something-to-us/
Nope. In my dreams I regularly get the same stressful scenarios. I am often lost in strange places – usually cities. Sometimes I have lost something important and I am trying to find it. Sometimes I have to get somewhere important but I am late. Many are of me being chased, often by humans – sometimes by animals. Sometimes they are related to stressful aspects of previous jobs / employment from a long time ago. Sometimes something I care about is being destroyed (One of my pets being eaten, for example).
And by the way. I live a very quite life away from cites – I don't go into the cities – I am not having stressful scenarios each day. I did live in an urban area growing up, but that was quite some time ago. I am also still having dreams based around circumstances in my late teens that stressed me out – for roughly twenty years certain stressful dreams reoccur. Again, dreams never resolve these stressful memories, but seem to reinvigorate them.
I want to point out that the more I meditated, the more I resolved any trauma or emotions held in the body. I released a lot of stored emotions over the years, and my mind became very still, composed and balanced. My dreams did not become more benign when I did this. The amount of stressful dreamscape experiences very much seemed to increase the more conscious I became, and it has never let up.
Some 'New Agers' say things along the lines of: 'Dreams are your Soul working things out'. Suggesting that they are your Soul trying to resolve issues. I will say with absolute certainty that this is not the case for me. I don't think that is happening for anybody. Nothing is being resolved. If this was happening there would not be such a massive amount of mental illness on the planet.
I also sometimes have surreal dreams involving people and places from totally disconnected places, or disconnected eras of my life, and they can be very confusing and disorientating. As well as this, you can have 5 or 6 different dreams (or perhaps more) in a night – quickly switching between scenarios, which is even more disorientating. Why would your 'Soul' do this? Because it is not your Soul doing it.
I am never dreaming about the beautiful plants, landscapes and animals that I see in woods, hills and heathland that I visit pretty much every day.
I used to have benign dreams about animals in natural landscapes when I was a child and in my early teens (I always loved animals ever since I was very small) – I have always had fairly good recall and lucidity – but my dreams changed in my late teens and early twenties.
I have had a few dreams about what might be 'repressed' wishes. The occasional one, here and there, over the years, which may have been related to a so-called 'repressed' wish – for example, girls / women I liked occasionally appearing in dreams when I was younger. But all sorts of people I have known, or know of, can appear in my dreams – anyone I have known can turn up. Freud's theory is nonsense. Dreams are not all about '"imagery of a wish or impulse from childhood that has since been repressed". My current dreams do not reveal my repressed wishes at all, not one bit. I don't want to be in strange cities getting lost, attacked or chased! I do not want to see my animals being eaten alive or my fish tanks cracked and all the fish dying!
It is important to note how much of an effect dreams have on your body as well. The adrenaline from these stressful dreams certainly has a big effect. And upon awakening your state of mind is effected. One dream I will always vividly remember is of one of favourite pets (a tortoise) being eaten alive by some cats – they stripped off the outer layer of its shell and were licking its blood. Very bizarre and disturbing – almost like it was created by something that does not really understand Earth (As cats obviously do not strip a tortoises shell and lick their blood!). By the way, I never watch any horror movies.
Note: I found it strange that the tortoise in my dream did not look exactly like my tortoise, similar, but not the same, but I believed it to be my tortoise called Jenny. I had the same emotional connection to it and felt sick to my stomach and distraught upon awakening. (As only a part of my consciousness is there 'in' the dream I can be fooled into reacting). Nothing in my dreams looks exactly like the people, animals or places that I know – but you still have the same emotions / feelings that you get when you encounter them in real life or had previously encountered them. If I – my Soul or subconscious – was making these dreams up why would the people or animals not look exactly like they do in real life? Odd.
It is very much like something is reading my memories – or has a bank of them / a collection of them – and is creating scenarios. This reminds me of how narcissists and psychopaths observe humans and mimic them. It also reminds me of how narcissists and psychopaths admit that they scan people, and collect information about them, to find out their weaknesses and how they can be manipulated.
Can some people be specifically targeted by dream-scape manipulation? From my experience I would most certainly say, yes. Well, I would suggest all dream-scape is manipulation. Because all dreams seem to be either distracting, confusing or stressful.
Some people will just get the more surreal confusing dreams – some will get the distracting more benign / pleasant dreams… or a combination of both. But someone like myself – a certain type of Soul, who is very consciousness, shares information and who sometimes receives benevolent contact in other dimensions in the night – will likely get a different variety of scenarios, that are usually significantly more stressful. Usually based on my memories – sometimes with people I know or places I have been – so it looks like my own psyche or Soul is creating them, and also so I react in certain ways, with certain emotional responses. But sometimes it is not places I have been to – and it is people I do not know in strange cities.
Occasionally I am particularly lucid in certain 'dreams', and it is clearly a type virtual construct. On occasions it is like being in a very advanced, very realistic, open world, virtual reality 'video game'. It is almost like there are different programs running – different types of 'dreams'. Most 'dreams' seem very realistic and fluid when lucid, but some can look more like a simulation if you become lucid. In these 'dreams', that look more like a video game / simulation, there are no people I recognise or places I am familiar with, and they tend to be more surreal.
(An additional note, 23rd July 2021: After some contemplation I feel that the lucid 'dreams' that look more like simulations – which I very occasionally have – are likely to be some sort of training and assessment on me by this other-dimensionally capable breakaway group that I have had contact with. The content of these particular simulation-like experiences very much suggest this as well (They can involve me using weapons and seem to test certain mental aptitudes for example). But this certainly does not mean the other regular dreams / lucid dreams that are more fluid and realistic are not some type of virtual scenarios / constructs. I just wanted to add that information, as I like to be as accurate as possible, so that we can ascertain what is occurring together.)
The vast majority of people will just get glimpses of dreams – a vague, blurry / hazy recall of a few occurrences. Many get hardly any recall at all. They do not have enough consciousness and lucidity to see what they are. Obviously keeping a dream journal can greatly help with your analysis of your dreams – and it will mean that you will eventually, over time, see more and remember more.
Is some type of other dimensional artificial intelligence / program tapping into our memories and creating a type of virtual construct, which are semi-conscious experiences?
It very much looks like only a part of our consciousness is in the dream. It is not the whole me in, or experiencing, the dreams – but a less conscious version of me. Our bodies can easily be fooled into reacting when only a part of your consciousness is interacting in what looks to be some type of virtual creation.
Out of body: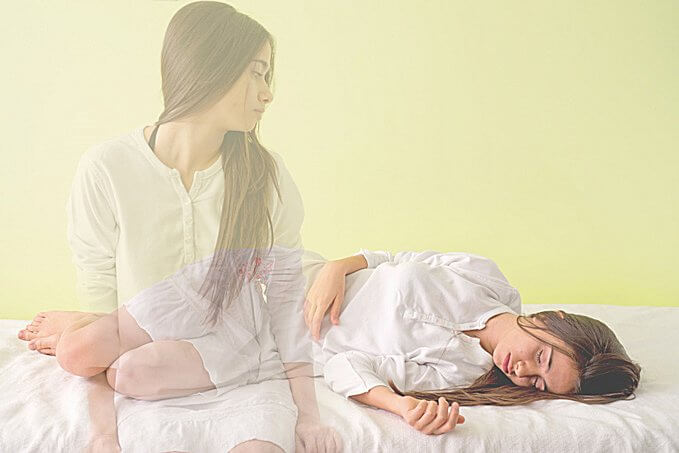 We are not having the experiences we should be having at night. I strongly suggest that we should be consciously leaving our body at night and meeting others. Humans should be having rich other-dimensional lives – and then carrying those memories with us into the physical 3D world. To me it feels like 'dreams' have somehow been put in place to distract and subvert. So we as a Soul forget our ability to consciously leave our bodies and explore these other realms – like the Gnostics and Druids used to do before they were killed off. It would makes sense that if you were a force from another dimension / realm you would create distracting scenarios (dreams) – which use parts of our memories to make it seem like we are creating them ourselves.
After I meditated every day for a few years I started to see much of what I was up to in the night when out of body. It appears that somehow I was trained to navigate dimensions, to travel to other places inter-dimensionally, remote view etc. … Some incredible experiences of flying over and observing Earth, and sometimes other unusual realms. Glimpses of missions in these dimensions and realms. (I realise this is all very rare for people to experience, but it was some sort of project run by an off planet group). But there is a strong veil, like a forgetting, and when you come back into your body it is very difficult to hold onto the experiences you just had. As well as flying over landscapes out of body, and having meetings in some other realms, I also had glimpses of scenes on Earth playing out in a variety of viewing 'screens'. Sometimes I also had brief spontaneous remote viewing of scenes elsewhere, as well as a few brief third-eye experiences. As mentioned previously, after I had been meditating for a few years I started to 'hold onto' some of the memories and get glimpses of what I was up to in the night. There is a separation between your 'out of body self' and your persona in body. I believe this separation / veil has been created on purpose by some force.
(Note: I am not having many of these experiences anymore, they slowed down greatly a few years ago. If you are at all sceptical about these other-dimensional experiences I have had you can read the other posts on my website, from over the years, where I wrote about them – or you can ask me some questions about them in the comment section below. People who have meditated even more than me don't seem to get the level of lucidity I get in the night, or the variety and vividness of other-dimensional experiences I have had. I don't know why exactly. It just appears to be that not all Souls are equal with regards to other-dimensional connections and their metaphysical abilities – as well as their ability to recall activities in the night. I am sure I will not be the only one on Earth who has been taking part in activities like this when out of body – there are definitely others, they may just have no recall. I think – to some degree – on some occasions I was allowed to see some of what had been occurring by this benevolent other dimensional group.)
The key to me explaining these metaphysical experiences is that I know through my own first hand experience that humans are capable of this inter-dimensional navigation / travel at night – and I know that the Gnostics and Druids were killed off because they could consciously navigate, and observe, these realms and bring back information – and this strongly suggests that the control of this planet is coming from other dimensions and that keeping humans oblivious to these dimensions / realms is very important to whatever entities are maintaining this control.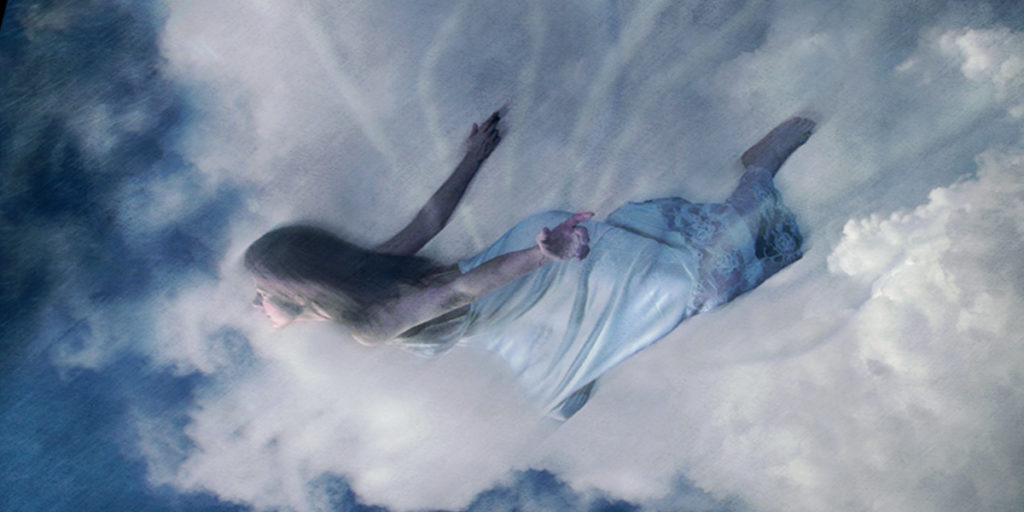 When I occasionally actually experienced myself coming out of my body, my body would vibrate, and then I floated up and out through the roof. It was like my Soul / Astral Self was programmed to exit the body when I fell asleep. I feel a positive group that can access these realms had something to do with this. Sometimes this 'group' would be instigating me coming out of my body. Out of body experiences – where you access other dimensions – are not 'dreams'. If I had a night with some 'out of body experiences' I did not seem to have many, if any, dreams. When you are actually in your body, and are asleep, your psyche / consciousness seems to be connected to something – tapped into something metaphysically. Again, perhaps some type of program creating a type of virtual reality that part of your consciousness interacts with.
They do not want you leaving the body and accessing other dimensions / astral travelling. Humans have almost completely forgotten their ability to do this, or perhaps the vast majority of human Souls never actually developed this ability on this planet because of these distracting 'dreams', and the metaphysical / other dimensional control that has been in place.
---
The After Life 'Realm'
As mentioned in some of my other posts, I have studied peoples experiences in the After Life Realm – which some call 'heaven' – these experiences occur when they have an NDE (Near Death Experience). Their body dies for a period of time and they exit the body. I researched it quite incessantly for many months. When I began to wake up and raise my consciousness I started out by studying spirituality and looking into metaphysical topics. I was fascinated with death and what happened after it. I was contemplating these very important questions which I had never heard anyone ever speak about. I could read on the internet about all these people who had died and experienced going to this other realm and then coming back to Earth. It was very exciting. There are various websites that collate these experiences. I also read some books about NDEs – though they could have been written by controlled opposition 33rd degree Freemasons, so as to control the narrative, as none of them were questioning some of the absurdities of these realms.

(These After Life realm experiences appear to be a great deal more vivid than dreams, and are said by many to be even more vivid than being on Earth.)
A list from a website about Near Death Experiences (https://www.unariunwisdom.com/nde-evidence-of-an-afterlife/):
Researchers have concluded that NDEs may include some, or all, of the following twelve elements :
Out-of-body experience (OBE): Separation of consciousness from the physical body
Heightened senses
Intense and generally positive emotions or feelings
Passing into or through a tunnel
Encountering a mystical or brilliant light
Encountering other beings, either mystical beings or deceased relatives or friends
A sense of alteration of time or space
Life review
Encountering unworldly ("heavenly") realms
Encountering or learning special knowledge
Encountering a boundary or barrier
A return to the body, either voluntary or involuntary
I eventually developed my critical thinking and was more analytical. After getting over the initial excitement of – 'We don't ever really die!'
Some questions to ponder:
Who or what is creating this light and 'tunnel'?
Why are Souls so very powerfully attracted to this light?
Why don't Souls NOT go into the light, and then fly around observing the planet from this other dimension that they often initially find themselves in?
Why are the experiences that people have in this 'After Life Realm' so incredibly different / varied?
Why are some so outrageously fantastical, and some just meeting a loved one or a dog they used to have?
Why are there no reoccurring landmarks or locations in this After Life realm / heaven?
Why are so many told they must go back?
Why are so many given pacifying New Age rhetoric, or some religious programming, from 'people' they meet in these 'realms'?
Why are they never given any useful information about the New World Order agendas?
Why, and how, is 'Jesus' meeting so many people?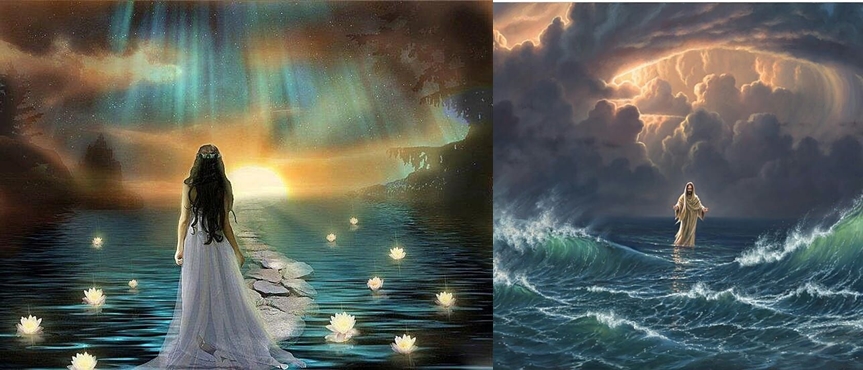 The After Life 'realm' certainly looks like more other dimensional control. Sometimes people do not recall going into the light and then through the tunnel / portal, and they had just found themselves in the 'after life'. But many come out of the body, float above their body for a period and then see and feel the light above them – they find it extremely alluring. If they go into the light they often experience a sense of travelling through a tunnel, and then they could experience a great variety of experiences. Not everyone experiences a life review before they come back to Earth – not that many do, as far as I can remember from my research.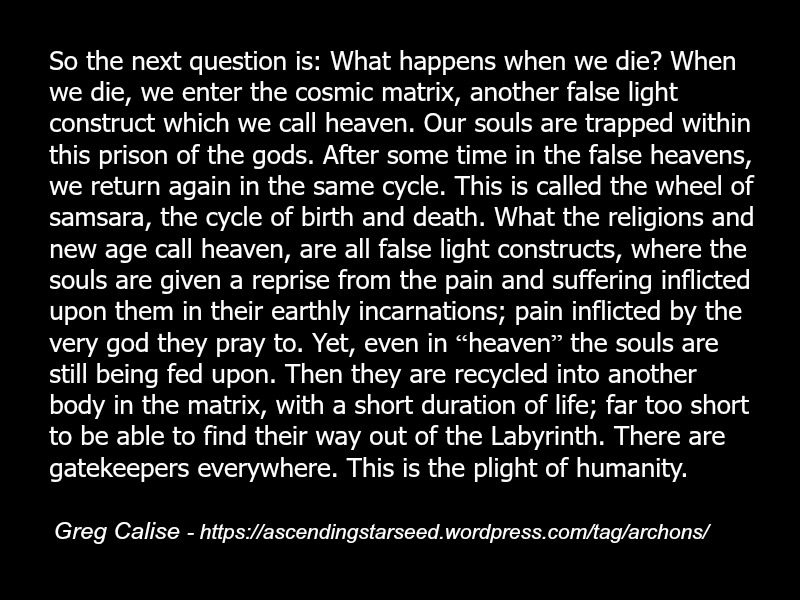 The After Life experiences seem to be tailored to each person. Sometimes they are meeting with specific old relatives or pets. Sometimes with people they do not know. Sometimes they meet with 'Jesus'. (Note: The majority of the NDES I researched will be from English speaking people in English speaking nations) Sometimes faceless mystical entities speak to them. Sometimes they do not experience meeting anyone and just enjoy a beautiful scene, like being in a beautiful field of flowers for example. Some people experience 'God' speaking to them. There is no consistency. There is no city in this realm that various people see and journey to. There are no reoccurring focal points.
Some people have very religious experiences (and obviously, all religions are mind control). There is a lot of new age and religious programming in the communications in these 'realms'. Forgiving everyone is said to be very important, it is told to many in this realm. 'Just learn to love everybody', is also told to many experiencers. And another message is, 'It is OK, you never die, so don't worry', 'You will always come to this After Life'… Yes, into this fake pacifying subverting mind control 'realm'! I even remember someone getting some programming about what Truth is. They were told that your Truth is subjective and ever changing – which is what the fake subversive New Age Movement often says. The After Life 'realms' are just like the fake controlled New Age Movement on Earth. It is like the same beings that seeded the ideas of Christianity and the New Age Movement are behind this After Life 'realm'.
If you want to learn why all these New Age and religious philosophies are subversions you can read these three articles: Surviving in the Cosmos — New Age Spirituality is Mind Control — Pacifying and Subversive Spirituality.
There also the occasional experiences that are very different to these positive realms – some say they had hell like experiences with some strange entities there. These negative experiences are very rare though and people usually just pass through and end up somewhere 'positive'. There really are so many different types of NDE experiences.
How can there be ONE after life realm or heaven? No one ever sees anything the same in them. There's definitely not a location or a city that they all go through on arrival. Their experiences are all so different, so we cannot say that there is a realm that all people go to. Individuals each seem to exist in their own realm, based around who they are and what they have experienced in their life, all tailored to their own psyche. It is perhaps similar to having a very vivid lucid dream. The person is out of body when the body dies – their astral self detaches from the body and floats above the body – but then when they enter the light what actually happens to them?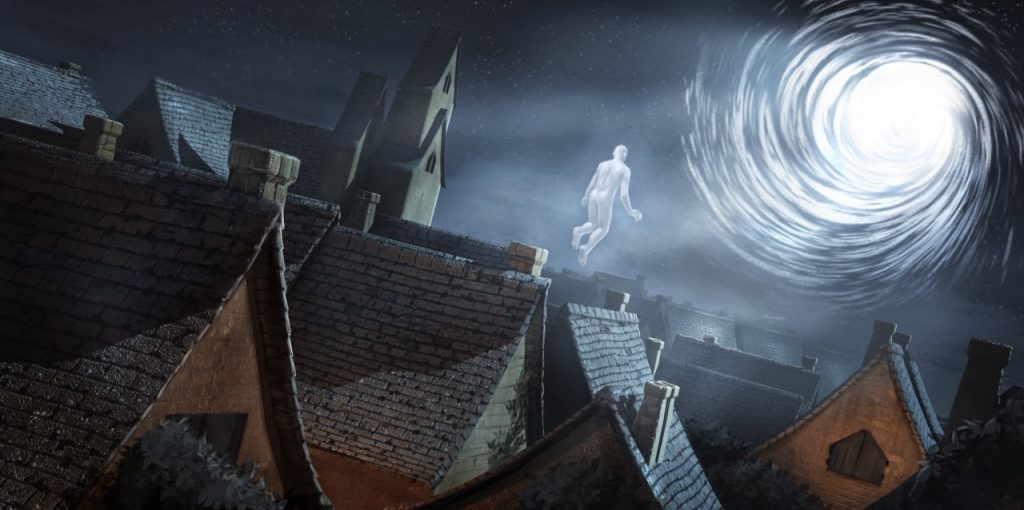 Does a narcissist, sociopath or psychopath have an 'after life realm' experience? Do they have a Soul like a human does? Do they end when the body dies? Narcissists don't seem to have any Soul identity – they need to scan and then mimic others – so this is not an unusual question to ask. The fact these 'elite', self aware, greater narcissists and psychopaths desire to be downloaded into computers and robots / androids – that can live for an extremely long time / indefinitely – might be alluding to some metaphysical information on this topic… and possibly suggests that they might not live on as an individual intelligence when their body dies.
I very strongly proposes these After Life 'Realms' are all a deception. Not one experiencer I researched had any useful knowledge to bring back that would help us work against this New Word Order agenda – they had either useless information, very specific personal advice, or New Age and religious mind control. It is almost the perfect control if you want keep a Soul incarnating on a planet and keep them detached from the rest of the cosmos and dimensions. The After Life realms are like individual virtual constructs.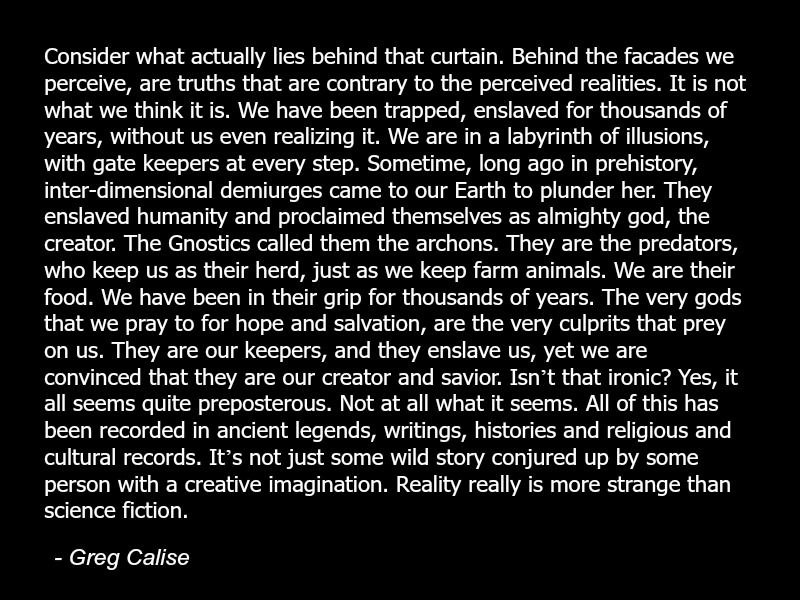 Past Lives:
As I have been meditating over the years very intense emotional energies have come to the surface. I have been feeling these energies, sometimes expressing them in private to release them – sometimes just sitting with them and acknowledging them is not enough to transmute them. (Pete Walker's book called 'The Tao of Fully Feeling' is a good book on this topic of 'feeling to transmute and heal') Some of these energies that come up seem to be related to past lives. I seem to have occasional very vivid past life recall – and it seems to come up when I have had a particularly powerful experience, or release, of emotions / energy. The past life recalls are so much more vivid than a dream and are unmistakable. They stay with you for the rest of your life and you can recall them easily. Your psyche / subconscious / Soul knows it is significant and to hold onto it. Dreams nearly always fade so easily, unless you write them down and revisit your writings. Here are summaries of my three most vivid memorable, Earth based, past life memories:
I was walking through what looked like an old war torn European village – my intuition suggests it was likely WW1 or WW2. It was very badly destroyed, there was a lot of rubble – it was a very grey scene, overcast. There were dead bodies and mounds of rubble – concrete and bricks – half standing houses and smoke billowing up in the distance. A truly intense feeling of utter sadness accompanied it.
There were lines of White men in soldier uniforms – those old style tunics with those large vertical lines of 'gold' round buttons. Soldiers were executed. I did not seem to be involved, but I saw what occurred. Some were still alive, nobody would put them out of their misery – they just left them there to die. So I did it, I eased their suffering with some type of sword or blade. Intensely emotional – a mix of great compassion and great sadness.
It looked a bit like Victorian England, or perhaps a little later – that sort of period in history – but it could have just as easily been somewhere else in Europe at that time. There were large gates in the background and the children were well dressed and looked like they were from an affluent background. The children were running very fast. Roughly ranging from 4 – 8 years old. White children. They were shot as they were running. Executed. I did not see by whom. There was a lot of blood splatter. I woke feeling utterly distraught.
You know that these events are significant because of the intense emotions, the release of energy that accompanies them, and that you never forget the scenes – they stay with you for the rest of your life, though the emotions accompanying them have lessened.
I am not sure exactly why I have been able to recall some key events from past lives during sleep. It is not a common occurrence on this planet.
Note: I want point out that all past life recall involved White people – and it all seemed to be in Europe. As I have said elsewhere on this website: DNA, ancestry and bloodlines are metaphysically and spiritually significant.
We are clearly not getting help healing past life traumas in 'heaven' / The After Life Realm. We are bringing the traumas back down here with us. So you can see why, the vast majority in this 'realm', get a wonderful experience, and a feeling of love and peace. It is a distraction. Everyone between lives seems to experience a fantasy created by something. Some type of virtual construct – a holding area. There is no reason for us to come back down here with past traumas still unresolved in our Soul. Surely this 'heaven' is the perfect place for assistance with these traumas… but this 'realm', that people are going to, is not for our benefit.
Some may say, 'Well, these narcissists and psychopaths might be traumatised souls because their past lives do not get resolved and the energies don't get transmuted'. I have had an incredible amount of trauma coming up in this lifetime and I still have love, empathy, compassion, and humility. And why would they be so anti-human, anti-nature, and fixated with artificial intelligence if it was just about emotional trauma? Dealing with trauma and working through it – when you are a human Soul – actually increases your empathy, compassion and humility. Without empathy you cannot even face it and work through it. I cannot see how these narcissists and psychopaths are human Souls – they cannot be.
Will you be going into the light when your body dies? I know that I will be trying my very hardest not to. Though I don't think all Souls will go into the light. Some memories may return to certain Souls when out of the body. Some may instinctively know not to go into the light once out of body. After all we will never hear if anyone did escape the light trap and go somewhere else. It will most certainly not do you any harm to regularly remind yourself to NOT go into the light. I don't want to take any chances and I remind myself whenever the topic of 'death' comes up. It might be worth putting a reminder up somewhere in your house, so as to get it engrained into your psyche – 'Do not go into the light'.
There is the 80's movie 'Poltergeist' – I remember watching it as a child – with that phrase, 'Do not go into the light'. It is those words that go through my head when I think about this topic:
"Carol Anne – listen to me. Do NOT go into the light. Stop where you are. Turn away from it. Don't even look at it."
A clip from the movie Poltergeist. Truth in plain sight?
Another piece of Truth in plain sight? Star Trek Voyager – Janeway versus Archon:
---
Concluding Thoughts
Some proposals:
(And, yes, I know these proposals below all sound a bit like a science fiction movie. It is not surprising though, as science fiction both contains some of our subconscious knowing, as well as their agendas and predictive programming. 'Truth is stranger than fiction'.)
— Psychopaths, narcissists and sociopaths are not human Souls. They are big part of the subversion of this planet, and could be some type of artificial intelligence.
(Perhaps because these beings / intelligences without empathy and love have been incarnating here for so long, throughout our known history, we have forgotten what a human society or civilisation is like when it is just human Souls. How harmonious and successful these societies and civilisations are without these infiltrating intelligences.)
— The force behind these non-human intelligences ultimately wants a transhumanist, technocratic, dystopian world with 'smart cities', where they incarnate into androids, robots or cyborgs… machines that have no emotions.
— They want to dominate, enslave and totally control the remaining humans.
— The subversion and manipulation of this planet is stemming from an other-dimensional force / entity.
— Jewry are the main proxies of this other dimensional force / entity (a means to an end) – as are the psychopaths and narcissists in other races (particularly those 33rd degree Freemasons) – but nearly all are unaware of who they are, and who they ultimately work for. (Though many narcissists will not be in positions of power they still disrupt and subvert humans massively via their relationships with us)
— Dreams are some type of controlled virtual experiences / programs that are there to distract, confuse, subvert and stress… they are also created by these other-dimensional forces to get us to forget, and lose, our other dimensional out of body capabilities.
— The After Life is a deception, and more mind control. It is like an individual virtual construct tailored to each Soul – so as to collect and hold the Souls before they incarnate again, with previous traumas unresolved.
---
This supposed ability to 'create' a narcissist within our species, through 'poor parenting', would always lead to the inevitable downfall and destruction of human civilisation – always – time and time again. We could never be successful in the cosmos if this was the case. If we are capable of creating a narcissist, then this narcissist is then going to creating more, so it would be something that spreads and will always spiral out of control. It would be such a massive flaw within a species. It would mean that every time a human civilisation began it would then always inevitably devolve into degeneracy, chaos and the destruction of the natural world and our communities. Again, it would mean that humans would never be a success anywhere in the cosmos. It is not logical.
It is obvious to me that we have infiltrators on this planet. We are not creating narcissists, sociopaths and psychopaths from poor parenting. This planet and our civilisations would look very different right now if we did not have these infiltrating subversive intelligences among us.
We must be very mindful that we have very deceptive narcissists and psychopaths living among us, we must understand how they operate and we must learn how to spot them. We must become knowledgeable on this subject and move beyond any naivete. These beings without empathy are very dangerous to us.
If you think there is anything significant I have missed in my 'dot connecting' I am very happy to hear from you in the comments. I am happy to receive feedback. And if you have any questions and want some clarity on any points you are welcome to leave a comment. Experiences you have had related to these topics are also welcome… and perhaps you know of some movies, books or TV series that are particularly relevant to these topics.
End.
---
Additional Information – Links and Quotations:
Prime Aims:
A link to more information on the The Prime Aims by HG Tudor – https://narcsite.com/2020/05/19/the-prime-aims-10/
My summary again:
1. Fuel / Control: Narcissistic supply is fuel – any reaction they receive is fuel – both negative and positive reactions – your reactions to the narcissist also shows the narcissist that they have control over you and provides them with validation.
2. Character Traits – The taking, and assimilation of, other peoples character traits. Taking them and using their to build their made up persona / construct. They mimic others and build a persona. They use the stolen character traits to gain more fuel and control.
3. Residual Benefits – The skills and resources belonging to the victim can be utilised and taken advantage of.
---
More depth and insight into the Greater Narcissist – Link – : https://narcsite.com/2017/01/13/the-greater-narcissist-five-facts/
HG Tudor categorises narcissists into different levels: lower level – mid level – greater level. He says he is a greater narcissist – though he actually calls himself an 'ultra' narcissist, suggesting he is above even the greater narcissists. My summaries:
Low-level narcissists are not aware that they are different, and they are very unconsciously running on their narcissistic programs… purely through instinct. They have less control over themselves.
Mid-level narcissists have some awareness that there is something a bit different about them, but they are not quite sure what it is… they do not know that they are a narcissist. They also function on instinct, but they can sometimes consider what actions to take, have a bit more skill in manipulating, have a little more control of themselves, and can instinctively hide who they really are more successfully than then the lower level narcissists. They can convince themselves (a delusion) that they have empathy.
Greater narcissists are very much aware that they are very different, and that they experience the world very differently to the majority of humans – and they know exactly what they are, and exactly what they need. Greater narcissists are said to be very rare. The greater / ultra narcissists are much more successful, will have higher status, and will often be in influential and powerful positions. They will have a large matrix of narcissistic supply / fuel. They are much more methodical, very calculating, very deliberate and are very skilled at gaining their supply. They know that they have no empathy. The greater narcissists very much seem to also have psychopathic tendencies / traits.
---
Sam Vaknin – Link to his YouTube channel – https://www.youtube.com/user/samvaknin
An additional quote / excerpt from one of Sam Vaknin's lectures – the Narcissists inner experience and memory:
"A narcissist forgets, or has no access to, almost 80 percent, eight zero percent – at least according to my studies – of their memories. Every minute you are confronted with a new person / new narcissist, which has nothing to do with the person a minute before. Narcissists suffer from something called dissociation. Dissociation is breaks in memory – missing time. So the narcissist misses seconds, milliseconds, microseconds. But misses all the time, he disassociates – he dissociates all the time. He is not continuous. How to live like that? What the narcissist does, is called – in clinical terms – confabulation. The narcissist invents stories to cover the missing parts. The narcissist says to himself, I remember picking the golf club, and I remember the ball going to the whole, but I don't remember anything in-between. So lets see, probably, probably, its logical, that I hit the ball with the golf club, probably, its logical, it makes sense, its plausible, but I do not remember it, and this is called confabulation. Very often the narcissist gets the confabulation wrong, so people think he is lying, or gas-lighting, he is not, he is confabulating.
Here is your problem as victims / partners. The narcissist is like the river of Heraclitus… you cannot enter the same river twice. You cannot talk to the same narcissist twice, you do not have a relationship with the same person. You do not communicate with the same human being. Not only there is no one there – there's nobody there – but the emptiness itself is fragmented and fractured to pieces. Its like an empty – beautiful – empty palace with no inhabitants and the walls themselves are cracked and falling down. Partners of narcissists cannot digest this." — https://www.youtube.com/watch?v=pIOKzEM1ijI
This is obviously Sam Vaknin's experience of being a narcissist (with some psychopathic traits). Some of this is difficult to fully understand for us human Souls. 80 percent of their memories!? That seems a lot. I personally cannot quite see how it is a new person each time you talk to them – but this perhaps alludes to something that is in their inner experiences that we cannot fully understand yet. This missing time – of milliseconds and the dissociation – and then confabulation – this does make sense. They get the recall of events wrong quite a lot and make things up or twist the story to fit their narcissistic agendas / programs. It is certainly another aspect of them that suggests that they are not human Souls.
The unpleasant and disturbing movies these narcissists and psychopaths create in Hollywood, and on Netflix, make more sense when you have listened to the insights from Sam Vaknin on the narcissists inner experience. This emptiness, sense of non existence, fractured mind, dissociation, lack of contentment, lack of empathy, jealousy, etc…
Narcissistic Personality Disorder is certainty one of the most interesting subjects of our times, and is something that is beginning to be discussed widely now. If this New World Order is stopped then maybe in the future we will have a test, like the Voight-Kampff test in the movie Bladerunner, to see if people are actually human Souls.
---
HG Tudor Videos links – a selection:
7 Things the Narcissist Does Not Feel: — https://www.youtube.com/watch?v=FsRS95zFZj4
What Distinguishes the Greater Narcissist From the Lesser and Mid Range Narcissists? — https://www.youtube.com/watch?v=kiJ07vrwWGw
The Imitation Game (he uses an android / robot for the background image) — https://www.youtube.com/watch?v=GTC6SdoTJYQ&
Envious of Your Contentment: — https://www.youtube.com/watch?v=qgPJGSN_nRg&
---
HG Tudor website screen grab. Comments about empaths having a narcissist child:

You can see in the image above that the third commentator suggests narcissism is genetic – which is totally absurd in my eyes. But it does seem that narcissistic intelligences do focus on incarnating into certain bloodlines.
Here is a Gallery of quotes on narcissists that might be useful. They are thumbnails, click to enlarge:
Note: After the last WordPress Update the galleries are all playing up. If it is not displaying properly, if you refresh the page twice they will work just fine. I will endeavour to rectify this issue. Thanks.
---
Two other YouTube Channels that can help people deal with narcissists:
Inner integration: https://www.youtube.com/c/InnerIntegration
Surviving Narcissm: https://www.youtube.com/channel/UCIELB1mz8wMKIhB6DCmTBlw
---
Other-dimensions in Hollywood Movies and Netflix series:
(A little additional something on Movies and TV series)
There are a variety of movies and TV series that allude to other dimensions and a few about other dimensions that are specifically connected to Earth. Obviously there are series like the X files and Star Trek which have created some episodes related to this topic. A few examples of some of the most mainstream movies are 'Tommorowland' — 'Valerian and the City of a Thousand Planets' — 'Interstellar' — and the Netflix series 'Stranger Things'.
In Tomorrowland there is a more advanced city / location that exists in another dimension on Earth and specially selected people can go there. (An android / replicant plays a very big part in this movie and is also a love interest.) Stranger Things obviously involves a creepy nightmarish alternate dimension. Valerian: In one scene you see a desert landscape on another planet, and then with special technology you see an alternate dimension, and an other-dimensional busy marketplace is seen overlaid upon the sparse desert scene. One of the scenes in Interstellar is Matthew Mcconaughey observing his screen wife from another dimension, but he cannot communicate with her.


Though I do not think there is a secret other-dimensional city that special people go to – or a fourth dimensional marketplace overlaid on top of some of our deserts. I just wanted point out that this notion of other dimensions is featured in Hollywood movies, TV series… as well as in video games and books. The movie Interstellar alludes to being able to view 3D reality while in the 4th dimension. And Stranger Things alludes to unpleasant entities being in these other dimensions. Regardless, it is obvious there is a fourth dimension / other 'realms' connected to Earth – you could say it is a basic metaphysical understanding (even Earth scientists support this notion) – we just don't know much about it.