Me – Contact
Emails:
EntityArt@outlook.com
SereneMonks@outlook.com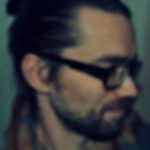 My name is Rick and I am based in South Buckinghamshire, just ten minutes from Greater London. My work all comes from my imagination. The sculptures and the 'mixed media three dimensional paintings' often come from my sketchings. The stages of material application need to be carefully planned to get the results I want and a lot of thought goes into each piece. Much experimentation with materials and techniques has taken place to get to this particular style and led to me creating some of my own original methods and techniques.
I used to say that most of this work is about trying to look at the world from a different perspective and that it's about that search that takes place when you begin to intuit and understand that there is something else going on. That search and exploration that is happening right now in every single one of us in varying degrees – whether we know it or not etc etc – But I could just say that the vast majority of it is my subconscious communicating with my 3D conscious mind.
I used to run a blog and I have transferred lots of information, quotes and writings onto this website – mainly on the subjects of spirituality, metaphysics and the global conspiracy.
The monk sculptures I make are about peace, love, gratitude, happiness and the opening of the Heart – and are nothing to do with any religions. They are just an expression of the love I feel for many aspects of creation. And please do note – I prefer painting them with blue skin 🙂 And you certainly don't need to wear a robe or loose fitting clothing to be spiritually evolved 🙂
I make very little money from my Art – money is not my motivation. It is about expression – this website is more a place just to share it with others. And all the spiritual, metaphysical and conspiracy information is shared to just try and be of service to humanity.
A little selection of some small pieces of Art are for sale on Etsy, in my Etsy shop.
The monk sculptures have their own shop:
www.etsy.com/uk/shop/SereneMonks
My Pinterest Page – There are videos, links and information on here, on Spirituality, Metaphysics, Global Conspiracy, Politics, Extraterrestrials etc:
My Pinterest page – http://www.pinterest.com/02pouuq65pq1ev6/
Materials:
Monk Sculptures:
Each monk is handmade and hand painted by myself. I make an armature for the sculpture. Then I sculpt the monk out of clay. The monk is then cooked. After this a latex mold is created. I then use crystacast to cast the sculpture – which is an incredibly strong and dense plaster. Some additional fine detail sculpting takes place, and then the monk is given some layers of gesso to prepare it for painting. The paint I use is a brand called Golden Acrylics. Which is a very high quality acrylic that cures quickly and has a very durable finish.
The mixed media 3D paintings:
External plywood, gesso, concrete, acrylic admixture, polymer clay, various types of sand, plaster, latex, various types of wire, golden acrylic pastes, top quality acrylic paints, acrylic protective sprays, Montana spray paints.
Thick external hardboard is used for the base of the paintings. The hardboard is cut to size with a circular saw and sanded – layers of gesso are applied and sanded, and then the fun stuff begins. The sides and top and bottom are painted and treated as part of the scenes, so no framing is necessary. All paintings or 'painting-sculptures', as they are essentially sculpture scenes on wood, are ready to be hung. On the back are zinc picture rings, very tough hanging string runs between these at the top of the wood, so the pictures hang almost perfectly flush to the wall. All you need to do is put a screw in the wall with a raw plug.
Outdoor Conceptual Photography:
The scenes of the little beings on the roadside and in the forest are great fun to create. I use a Nikon DSLR, a remote and a small bendy tripod.
I am very friendly – don't hesitate to contact me.
Blog:
http://entityart.co.uk/blog/
Art Galleries:
http://entityart.co.uk/art-galleries/